How do I Choose the Best LSAT® Courses?
When you are trying to choose the best Law School Admission Test® (LSAT®) prep courses, it is important to consider the format that may work best for you. If you want to learn independently, you may prefer courses that include guides and practice tests you can work through primarily on your own. If you want personal attention and feedback, however, you may prefer LSAT® courses that are taught in a traditional classroom or include help from an online instructor. Once you've determined your preferences, you may look for reviews of various LSAT® prep courses in order to determine the options that have proven most effective for other exam takers. Additionally, you may do well to ensure that the LSAT® courses include similar content to that found on the actual exam before you enroll.
In order to choose the best LSAT® courses, you may start with deciding the type of course you prefer. For example, you may choose between in-class, online, or printed-material courses. If you want to work independently as you prepare for the test, you may prefer print-based LSAT® courses or options that are offered online but do not involve much help or feedback from the instructor. In many cases, courses that are taught in a classroom setting provide the most attention and feedback for the student.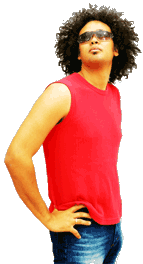 You may also consider reputation when you are trying to choose the best LSAT® prep courses. For example, you may check with people who have scored well on the test to learn which courses provided the best preparation. If you know someone who has taken the LSAT®, you may ask him to recommend courses. You may also look for course reviews and recommendations online.
If you prefer courses that include the help and feedback of an instructor rather than independent study, you may find it beneficial to research the instructor who will teach the course you are considering. Ideally, the instructor should be experienced and have a reputation for providing clear, efficient instruction. If the instructor scored high on the LSAT® himself or has completed law school, you may feel even more confident in his abilities.
The best LSAT® courses are usually those that provide plenty of practice with questions that are similar to those found on the actual exam. The LSAT® includes questions in reading comprehension, analytical reasoning, and logical reasoning. The best courses will usually cover these three study areas. Additionally, LSAT® courses that provide plenty of practice tests may provide the most effective preparation.
AS FEATURED ON:
AS FEATURED ON:






Man with hands on his hips