How do I Choose the Best LSAT® Guide?
The Law School Admission Test® (LSAT®) is the exam a prospective law school student takes before applying to law school. LSAT® scores play a significant role in whether a law school admissions committee accepts someone as a student. Students will encounter three types of questions on the LSAT®: reading comprehension, logical reasoning and analytical reasoning. A good LSAT® guide will help students prepare for the exam by simulating the test-taking environment, offering thorough and clearly understood explanations of all instructions, and being available in various formats to accommodate students comfortable with hard-copy study guides and those who prefer online guides.
Some LSAT® guides will have full-length tests. With these guides, students can set a timer, simulate the testing environment and score the test based on information provided in the book. The idea is that students will get a feel for how they may do on the actual exam. While a number of students will find this type of LSAT® guide helpful, others will find it intimidating. Other guides have only a few sample problems in them, which works for students who need or want just a taste of what will be on the exam.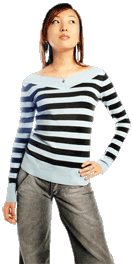 In addition to the type of sample testing available, LSAT® guides differ in the amount of explanation they offer. Some books or websites are little more than sample tests. These exam guides may give the right answers for checking purposes, but the tester will likely have to determine why his or her answers were wrong without guide help. Other guides will have full explanations of every problem.
Hard-copy versus online preparation is another dividing feature of LSAT® guides. Hard-copy guides are books with sample tests and advice for the exam. Several publishers produce their own LSAT® guide each year, and many libraries have copies of these books. LSAT® guide websites work the same as books, but the site directors may update the content and sample questions more frequently.
Any LSAT® guide should include some basic information, such as an explanation of the sections on the test and how scorers rate the responses. Quality guides often have related resources that should allow a test taker to hone his comprehension and analysis scores. The purpose of the LSAT® is to gauge the test taker's ability to understand new information and make arguments based on that information, and studying consists of honing those skills rather than learning facts and figures. The best LSAT® guide for any particular person will be the one that provides that person with the materials needed to understand the testing mechanism and improve critical thinking skills and test-taking ability.
AS FEATURED ON:
AS FEATURED ON:






Woman with hand on her hip