How Do I Choose the Best Freestanding Wardrobe?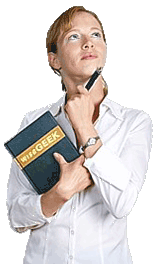 The best freestanding wardrobe will depend on your storage and style needs, as well as the wardrobe system you want to create. Since freestanding wardrobes are those that aren't attached to any other pieces of furniture or structure, you must consider two factors before buying a wardrobe. The first is the appropriate size for accommodating the items you want to store. The second is the available space you have for the wardrobe itself. Once you understand the type and size of wardrobe you need, you can personalize the look of your wardrobe system by choosing a style that best suits your interior decor.
Generally, a freestanding wardrobe is either a single wardrobe or a double wardrobe, and single cabinets are typically smaller than double cabinets. So, if you plan to use the wardrobe as bedroom furniture to store the clothing of an individual person, a single wardrobe closet might suffice. On the other hand, if the wardrobe cabinet is meant to store the clothing of two people, a double freestanding wardrobe might work better. Of course, the wardrobe cabinet might be used in a room other than a bedroom, in which case you'll need to consider the items of that room. For example, if using a freestanding wardrobe in your dining room to store tablecloths, cloth napkins, cutlery, and dishes is your goal, you must first think about how many of these items you have before determining whether a single or double cabinet would be most appropriate.
Despite the size differences between single and double freestanding wardrobes, it's still possible to find size differences in those categories. For example, a single freestanding wardrobe is typically smaller than a double one. At the same time, certain single wardrobes can be larger than others, and certain double wardrobes can be smaller than others. Therefore, to find the best freestanding wardrobe for your needs, it's necessary to recognize these size differences. When comparing these types of wardrobes its important to determine how small or large the furniture must be to both serve its purpose and fit comfortably in the room.
Once you've determined whether you need a single or double freestanding wardrobe, and what size your wardrobe should be, you can start comparing styles. Like all kinds of furniture, you can find wardrobe closets and cabinets made of various materials including different types of wood like oak, cherry, or cedar. You can find closets in colors to match your current interior design, and even cabinets with patterns and carvings for visual appeal. Some wardrobes are manufactured as single units, whereas others require a certain amount of assembly. Depending on your personal taste and home decor, you might shop for antique wardrobes or you might prefer more modern and contemporary pieces.


Woman holding a book