How Do I Choose the Best Pine Wardrobe?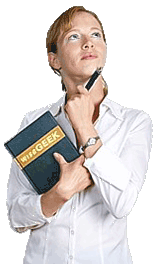 A pine wardrobe is an attractive choice for clothing storage, and it is usually less expensive than other types of wood. When choosing a pine wardrobe, consider the space you have available for the unit, how much clothing you need to store, and what kind of budget you are considering for purchasing the unit. This will dictate the size of the wardrobe that you should consider purchasing. Once you have determined your space requirements, think about what other features you want your wardrobe to have, and how much money you have to spend on the unit.
While aesthetic appeal is certainly a big part of any pine wardrobe, it is not always the most important consideration. Pine, unlike many other woods, is especially susceptible to water damage such as warping, cracking, splitting, mold build-up, and so on, so regardless of which pine wardrobe you choose, you will need to make sure the wood is somehow protected. Sealants and stains can protect the wood without detracting from the overall beauty of the unit, though it is important to keep in mind that at some point down the road, that sealant or stain may need to be reapplied. Be sure to inspect all joints of the unit for solid construction as well, as this will have a significant impact on the stability of the pine wardrobe.
Think about what features you will need. Some pine wardrobe units feature shelves inside the wardrobe, while others feature drawers either inside the unit or beneath the cabinet part of the wardrobe. These organizers will allow you to store a wider variety of clothing while keeping everything neat and organized. Choose a wardrobe with a hanger rod that is stable and able to handle a fair amount of weight. It should be even and secured solidly at either end of the wardrobe.
If you are considering purchasing an antique pine wardrobe, be sure to buy from a reputable antiques dealer and research common costs of such units before purchasing. Antique pine is more likely to require refurbishing, since old pine has likely been exposed to moisture and sunlight for many years. It is not necessary to avoid purchasing an antique pine wardrobe that has sustained some damage, but you need to keep in mind that a damaged wardrobe will need refurbishing, which will add to the overall cost of the unit. You can do some of the refurbishing yourself to save money, though you will need to have some knowledge about proper refurbishing techniques.


Woman holding a book