How Do I Choose the Best Custom Wardrobe?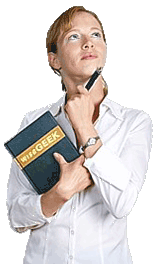 Choosing a custom wardrobe that is best for you will depend a lot on what style you want, how much you want to pay, and how easy you want the wardrobe to be to move. Most custom wardrobes are made of higher-quality wood, although some are made of a combination of materials. Consider what extras you want as well, such as drawers or a mirror inside the wardrobe.
The first choice in choosing a custom wardrobe is deciding what you want it to be made from. Many manufacturers specialize in certain styles that use specific materials, most commonly high-end wood such as cherry or oak. Some offer more modern looks that use a combination of wood and another material, or use other materials, such as metal or melamine. When choosing a material, make sure the finish or color will match the rest of your décor.
Choosing a size is important as well. Make sure to account for the opening of drawers and the custom wardrobe doors. Some manufacturers will build a custom wardrobe to your size specifications, but some offer only pre-made wardrobes.
One thing to consider is how transportable the custom wardrobe will be. Well-made, solid wardrobes are great until you have to haul them to a second or third floor. Some manufactures offer custom wardrobes that come in component parts that can be disassembled, so that is an option if you that that you will have a hard time moving the wardrobe into your home.
The term custom wardrobe covers a broad range of styles. Some are made put together already and are mass-produced, whereas others are made-to-order by hand with respect to your specifications. The prices vary quite a bit, so make sure you are getting what you expect to be for the amount you are paying. Make sure that the price charged is comparable to other custom wardrobes made the same way.
Shopping for a custom wardrobe is made easier online, but you may miss the subtleties of the wardrobe, such as the way it feels and smells. There are a variety of custom made furniture makers, and they usually can make wardrobes. Some individual craftsmen will build a wardrobe on order. If you cannot find a local craftsman or specialty store with a wardrobe you want, you can usually find the materials they are made of somewhere and order a wardrobe made of the material online.


Woman holding a book