How Do I Choose the Best Wardrobe Design?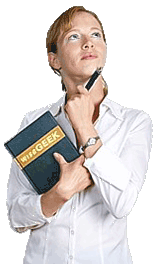 When choosing the best wardrobe design for your home, it's a good idea to picture what you would store in it. After all, wardrobes are meant to conveniently hold a variety of clothing within a single unit. If you're not going to be able to use the wardrobe to hold a large amount of your clothing and accessories, you should consider choosing another piece of storage furniture. If you really like the design of a wardrobe either outside or inside, but not both, it's best to keep looking at other options.
Although the interior of a wardrobe's design is more important that its exterior because of its storage capacity, you're still going to be seeing the furniture daily. Most wardrobes are fairly large or tall pieces of storage furniture that take up a noticeable section of wall space in a bedroom. For that reason, it doesn't make sense to pick an inside wardrobe design that you like without also liking the exterior of the piece.
When considering the exterior of a wardrobe, though, remember that it doesn't have to be about looks alone, but rather practicality as well. For example, a wardrobe design with mirrors on the front can make a small bedroom look larger. It can also help you see your entire outfit from shoes to hat when you get dressed. If you don't want mirrored wardrobe doors, but still want an airy, reflective look in your bedroom, consider a door design in clear or frosted glass.
Fit the look of the wardrobe in with the overall design of your bedroom. Give thought to the shape, color and material. If you have a modern bedroom and want to add color, consider a clean-lined metal wardrobe design in red or another accent. If you have mainly wooden furniture in your bedroom, look for a wardrobe that closely as possible matches the color and grain of the wood.
The interior design of the wardrobe you choose should store a mixture of the clothing and accessory items you use most often. In this way, it can be easy to have everything stored together in one unit. Carefully check the storage capacity of each wardrobe design you look at, until you find one that has, or can have added, the number and size of drawers, bins and shelves you'll need. Think about any wardrobe accessory racks or hooks you may want to add to store your belongings effectively.
Woman holding a book