How Do I Choose the Best Mirrored Wardrobe?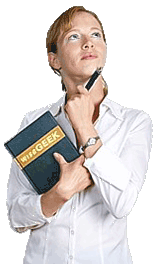 A mirrored wardrobe can provide useful storage space when there is no closet available. When you are buying a wardrobe, you should take the amount of space you have into consideration. Try to decide what type of doors you would like. Think about whether you prefer the mirror to be on the inside or outside of them. Select a piece that has not only a hanging rod, but drawer or shelf space as well.
Measure the area where you are going to place your mirrored wardrobe. Take into consideration any doorways you might need to bring it through. That way, you will make sure you do not buy one that is too large.
Consider the other furniture and accessories in the room. This is important because there are many different types of wardrobes. You will want to make sure the one you buy fits in with your decorating scheme and personal taste.
A mirrored wardrobe can have many different types of doors. It could have sliding doors, ones that lift up, or fold to one side. This furniture could have a single door or multiple ones. Think about how you might store items inside the piece and whether the doors would allow you to easily access your items when you are making a purchasing decision.
Some wardrobes have a mirror on the outside of the door, and others have the mirror placed inside. There are some advantages and disadvantages to each, so it is important to know what these are. Mirrors on the outside of the wardrobe can make your room seem larger. If the mirrors are on the inside of the door, they are often easier to adjust to different angles.
Open the mirrored wardrobe to see how the inside is constructed. Make sure the clothes bar is heavy enough to hold several garments without buckling. Check to see how it is attached to the cabinet itself. Screws are preferred over brackets or gluing because they hold better.
If the mirrored wardrobe has drawers, open and close them to see if they stick. Make sure the bottom of the drawers is sturdy enough to place heavy clothing inside. If there are shelves inside this cupboard, check to see if they are adjustable.
It can be very difficult to assemble a mirrored wardrobe. For this reason, try to avoid pre-fabricated pieces. This might make it necessary to negotiate the delivery price with the retailer before you make a purchase.
Woman holding a book