How Do I Choose the Best 3 Door Wardrobe?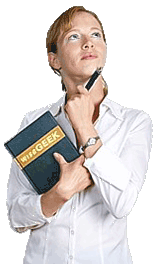 A 3 door wardrobe offers more storage space as well as more options for different types of storage, including closet space, shelving, drawers, shoe cubbies, and so on. Choosing the best 3 door wardrobe for your purposes starts with measuring how much space you have to spare for the unit in a particular room. Measure the room carefully, and keep in mind that the doors of the wardrobe will swing outward, so you will need to measure how much space is available for the unit when the doors are open. Narrow down your search by eliminating models that are too small or too large.
Get an idea as to how much clothing and other items you intend to store inside the wardrobe. This will also have an impact on the size of wardrobe you purchase. If you have far more items than can possibly fit in a wardrobe that will fit in your space, you may need to consider other storage options. Once you have accurately determined what size you need, consider what types of storage features you want to see inside the 3 door wardrobe. Many wardrobes in this style feature closet space within two doors, and other types of storage in the third door, such as shelving and drawers. Other styles feature closet space all the way across the unit behind all three doors. Decide what your needs are and narrow down your search accordingly.
The materials used to construct the wardrobe will have a significant impact on both the aesthetics of the unit and the durability. Wood is the most common material used for such purposes, and some woods will be more expensive than others. Be sure to do some research about the different types of wood available, and try to avoid particleboard wardrobes, which ten to be inexpensive but weak and visually unattractive in some cases. Metal and plastic can also be used for wardrobe construction, and each has its own disadvantages and advantages. Wood will most likely be the most expensive option, and plastic will be the cheapest.
Some 3 door wardrobe models feature a mirror mounted either inside the door of the unit, or on the outside of the unit. This is a very convenient feature, but depending on where the mirror is mounted, it can have an effect on the aesthetic of the unit as well as the room as a whole. Be sure to consider this option carefully in terms of your needs and your visual preferences.


Woman holding a book