How do I Become a Wedding Consultant? (with pictures)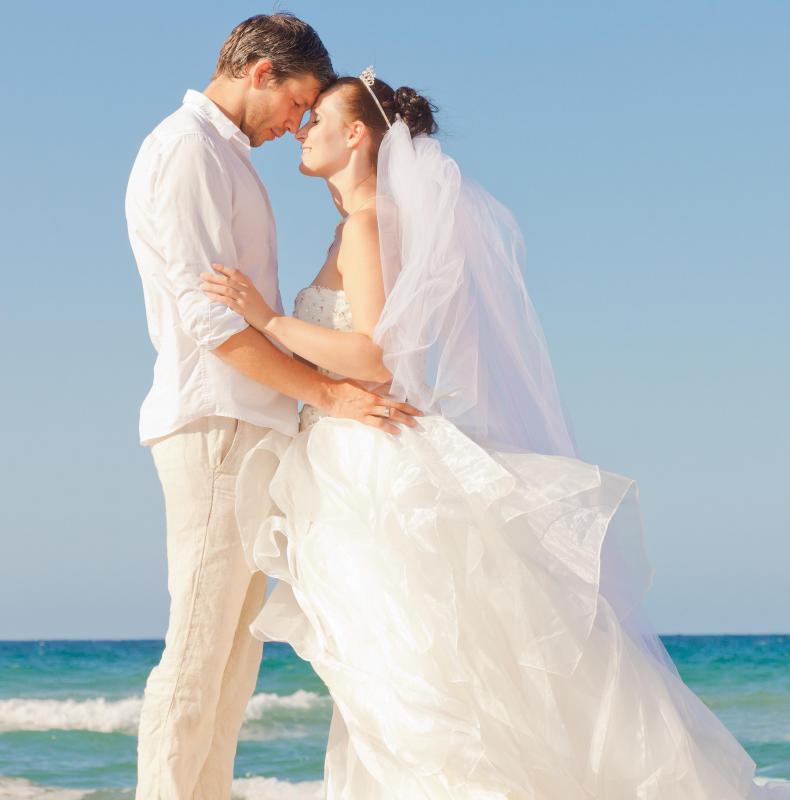 Considering the immense amount of planning that goes into most weddings, it is not surprising that many brides prefer to hire someone else to perform much of the work. If you enjoy every aspect of weddings, and have an aptitude for planning events, you might wonder how to become a wedding consultant. There are no specific certifications or formal education requirements to become a wedding consultant, but you can still prepare before starting a new business by making sure you have the preferred qualities and an up-to-date knowledge of the industry.
The first step to become a wedding consultant is ensuring that you really have the skills to make a wedding come together properly. You should be organized in general, as the bride will depend on you to keep her on-track to creating the wedding of her dreams. This also means that multitasking should be one of your skills, as you will likely be researching and contacting several vendors all in one day. There are often a plethora of minute details involved in most weddings that some people would probably not consider, but it will be your job to remember all aspects of the event, large and small. Additionally, you should be able to portray both excitement and professionalism in order for the bride to trust that you can plan her wedding well.
Many successful wedding consultants immerse themselves in the wedding industry for years before starting a business. This includes subscribing to several bridal magazines and newsletters, as well as attending local bridal fashion shows to keep updated on the current trends. Many people looking to become a wedding consultant even get started on their career by going to the bridal showers and weddings of friends and family members, paying close attention to what seems to work well and what may have been a mistake. Thus, you can start gaining knowledge of the industry before you even decide for sure whether to become a wedding consultant.
While formal schooling is not necessarily required in this industry, it is still available. Much of it is offered through online colleges, either in the form of a single course or a program that lasts a few months, ending with a certificate. If you prefer to attend a four-year university so that you have a college degree to back you up, you can also start your wedding planner education there. For example, many people who major in public relations are particularly good at planning events and relating well to others, making it only natural to become a wedding consultant. No matter what form of education you choose, it is a very positive detail to add to your resume.
A wedding consultant should be able to educate a couple on the costs of an overseas wedding.

A wedding consultant may handle all the planning that goes into a reception.

A wedding consultant may be able to recommend a florist.

A wedding consultant may help plan bridal showers.

A wedding consultant can help the bride-to-be choose her registry gifts.

Wedding consultants usually arrange the food, drinks, and decorations at the wedding reception.

Wedding consultants often immerse themselves in the industry for several years before starting their own business.

A good wedding consultant becomes indispensable to the bride-to-be.