What does a Wedding Consultant do?
A wedding consultant, also known as a wedding planner, wedding coordinator, or bridal consultant, works with brides and grooms to assist them in planning their wedding. The level of involvement a wedding consultant has with a bride and groom is entirely up to the couple; some consultants will virtually plan the entire event, while others may just offer advice and suggestions. Anyone who is considering this line of work needs to be very friendly and personable, calm under stress and pressure, and very organized, among other qualities.
There is no formal training to become a wedding consultant of any type of event planner. Most people who work as consultants are self employed, and find that they have a knack for planning excellent parties and getting great deals from vendors. Others may work as part of a team, or may be hired by an event planning company.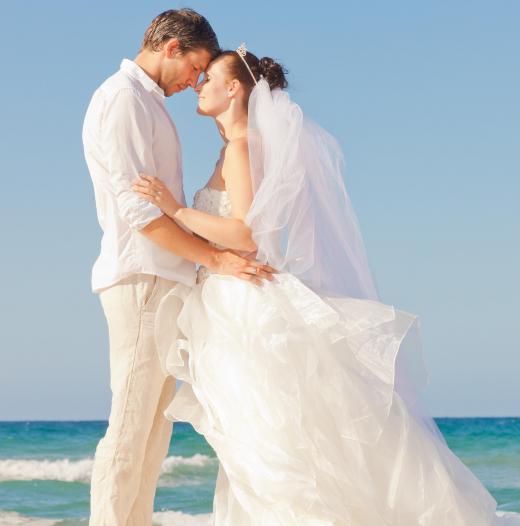 A wedding consultant may have a number of different tasks to accomplish once hired by the couple. The most common duties include assisting the couple in selecting a location and reception hall for the wedding, and then booking the locations and putting a deposit down. The consultant may then assist the couple in locating a DJ, florist, photographer, and baker for the wedding cake, along with any other vendors needed, such as limousine drivers.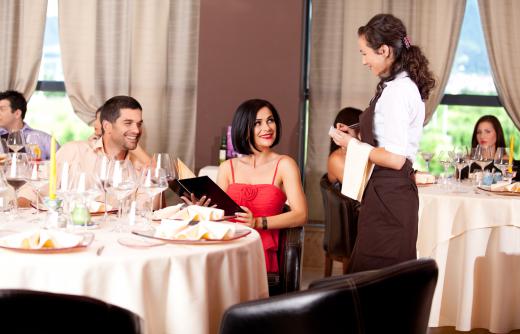 Every wedding consultant must be able to network and develop contacts in the field. This will help him or her when locating vendors for clients, because vendors will generally be more likely to give a good deal to someone with whom they have worked before. A wedding consultant may also assist brides in selecting gowns for the bridal party, tuxes for the groomsmen, or even invitations. Some consultants work in a more creative designer role, and may help the couple to realize their unique vision for the day through decor.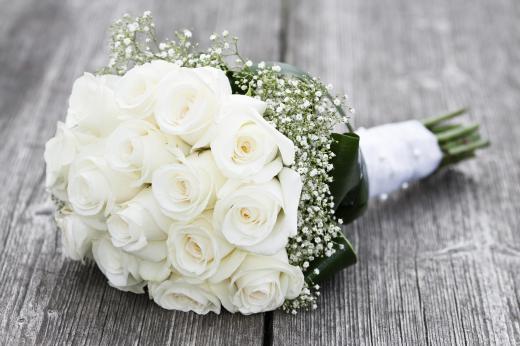 In addition to working with vendors, and with the couple directly, a consultant needs to be able to successfully run his or her own business. This means collecting payments, keeping track of taxes, advertising and promoting the business, and maintaining positive relationships with past clients who may be able to offer a recommendation in the future. Wedding consultants will generally be working with more than one couple at a time, and it is important to be very organized, and to make sure no mistakes are made. Many people enjoy being event planners and find that it is a fun and rewarding line of work.
AS FEATURED ON:
AS FEATURED ON:






By: detailblick

Wedding consultants may advise on where overseas or remote weddings can be held.

By: shotsstudio

Wedding consultants can help plan a reception.

By: bridge

A wedding consultant can help arrange a bridal bouquet.

By: Terence Keller

A marriage certificate.

By: goodluz

A wedding consultant may help couples locate an appropriate wedding photographer.

By: gzorgz

Wedding consultants can advise on which bakeries create the best wedding cakes.

By: Vadim Andrushchenko

Wedding consultants assist with hiring a limousine company.

By: Michael Ireland

A wedding consultant will help with planning and last-minute details so that a couple can try to relax and enjoy their wedding day.

By: fotopak

Wedding consultants may help design and send out thank you notes to attendees after the reception.

By: John Casey

Wedding consultants might help in designing decorations to match a bride's theme.

By: Kzenon

Wedding consultants can handle all dinners, parties and receptions surrounding the main marriage ceremony.