What Is the Wedding Industry?
The wedding industry is a conglomeration of businesses and services that cater to weddings, wedding guests, brides and grooms, and so on. This is a multifaceted industry that covers every aspect of a wedding, from the engagement right on through the wedding ceremony and reception. The wedding industry also includes businesses that cater to bachelor and bachelorette parties, transportation needs for the events, wedding venues, clothing rental businesses, wedding gown designers and retailers, musicians, caterers, florists, and many other services and businesses that make money off weddings.
The most common businesses that are associated with the wedding industry are businesses that operate on the day of the wedding. These businesses include wedding venues, caterers, florists, transportation services, DJs or musicians, and even wedding planners. Wedding planners will work with the bride and groom well before the wedding as well, and those planners may even help the bachelor and the bachelorette organize their respective pre-wedding parties. Wedding planners may also be responsible for booking caterers and other services, as well as helping the bride and groom choose decorations for the reception.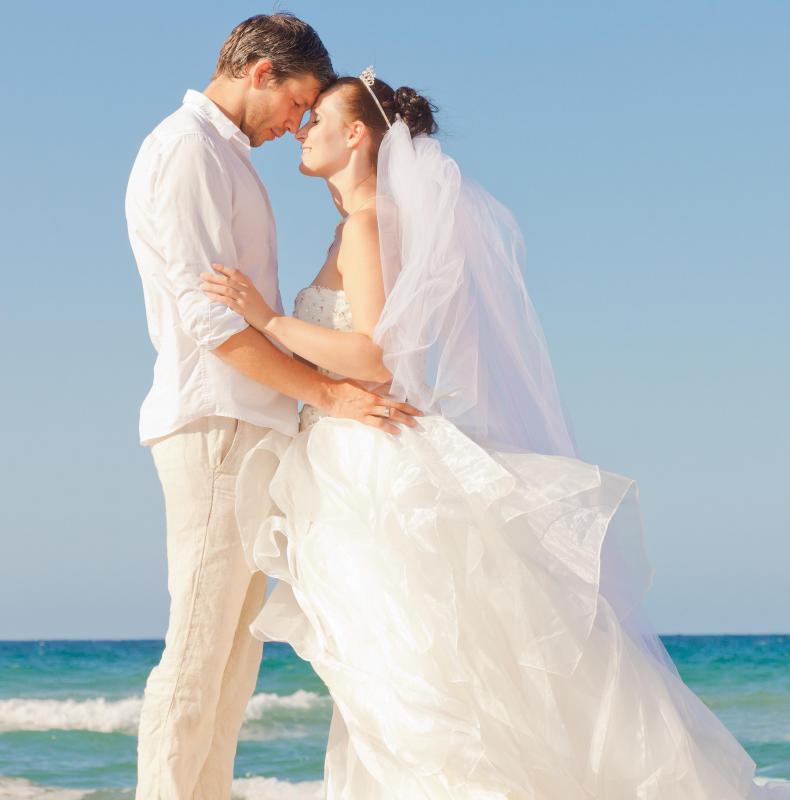 Businesses less commonly associated with the wedding industry include printers for invitations and other stationery, honeymoon destinations and in some cases travel planners, jewelers, and hairdressers and beauticians. Photographers are also major participants in the wedding industry, as it is uncommon for a wedding to take place without photos being taken. Some brides and grooms choose to have a friend of family member take photos instead, but the majority of couples getting married will hire a professional photographer who can ensure the photos of the wedding day come out perfect.
Hotels are major participants in the wedding industry, as they are often needed for each stage of the wedding. Guests at bachelor and bachelorette parties often stay in hotels during such trips, and family and friends will book hotel rooms for their stay before and after the wedding day. Hotels will again be needed for couples choosing to go on a honeymoon; many hotels even feature reception rooms in which the wedding ceremony or reception can be held. Some of these hotels feature full time staff that can cater the event, act as servers, and even entertain guests in some cases.
An often overlooked member of the wedding industry is the rental company. This is where the chairs, tables, tents, tablecloths and other linens, and various other items will come from. One significant cost of weddings is the rental of these items, and many companies provide delivery services for an extra charge.