How do I Become a Copywriting Expert? (with picture)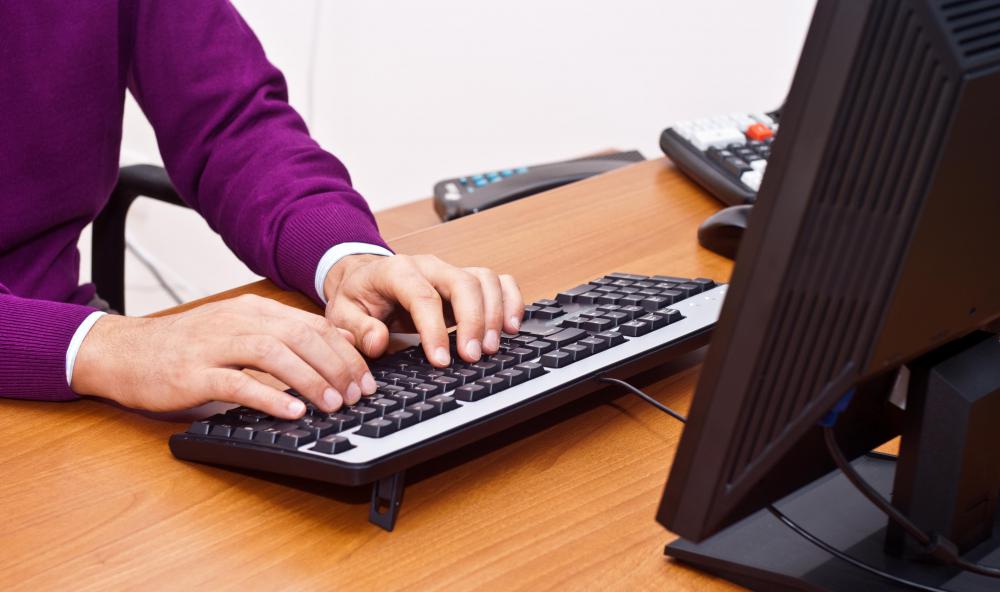 Becoming an expert in any field can be a daunting task, but the decision to become a copywriting expert can be particularly overwhelming. A writer needs not worry, as there are a few steps that can help her become a copywriting expert in due time. Dedication, attention to detail, research, and finding a niche are the first important factors for all copywriters, novices and experts alike, to consider. For some writers, expert status can be reached rather quickly, for others it may take months or even years before they can become a copywriting expert.
There are many different kinds of copywriting. Writers can create text or copy for catalogs, magazines, trade journals, radio shows, television commercials, informative pamphlets, and online sources. As with any job, it is impossible to reach expert status overnight. With time and patience, a skilled writer who focuses on one niche can eventually become a copywriting expert in that specialty.
In some niches, expert status can come about more quickly than in others. For example, if a writer is hired to write some copy for a consumer magazine that focuses on a specific subject, such as astronomy, she may be able to reach expert status fairly quickly. If the article is well-written and knowledgeable, she may be asked to write additional articles for that magazine. Other magazines and trade journals that also focus on star-gazing and astronomy may ask her to write for them as well. She now has samples of her published work from several sources, and, before long, the writer will be considered a copywriting expert in the field of astronomy.
In many cases, a company will hire a copywriting expert to write a sales pitch or complete the text for a pamphlet describing the company or its products or services. In that case, the copywriter must have a broad range of knowledge. For example, she may write copy about solar panels for one company and about another company's catering service. Consequently, after she has completed a few dozen pamphlets, she can consider herself to be an expert. She will have plenty of samples of her work for future employers to peruse through and recommendations from past employers.
Sometimes a copywriter must send materials or ideas to a potential magazine or journal, requesting that they hire her or publish her work. In that case, it is important to submit the materials carefully. Do not overwhelm the potential client with the materials; it is a sign of an unprofessional writer. An expert copywriter will study the market, follow specific submission guidelines, and only submit the highest quality work.
Research is one of the most important factors to become a copywriting expert. Finding and using the correct names of editors and strictly adhering to submission guidelines are expected of experts. They should also find copies of prior magazines, trade journals, or other materials and study their audience and their preferred style of writing. The copy can be technical or it can be written for lay people with little background knowledge. If writing copy for a television commercial or a radio spot, it is important to research to mood they want to portray – serious, comical, informative, or just entertaining.
A company may hire a copywriting expert to write the text for a pamphlet describing the company.