How do I Become a Career Development Facilitator?
One of the most effective ways to become involved in career planning is to become a career development facilitator. A career development facilitator is responsible for training and education programs that help people advance their careers. Employment opportunities can be found in large corporations, career placement agencies and government agencies.
The primary tasks of a career development facilitator can be divided into two categories: in-house training programs and the coordination of external career development. In-house training typically is utilized to prepare staff members for internal promotional opportunities or career transitions. As a career development facilitator, he or she is responsible for finding external training providers to meet specific needs.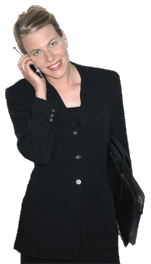 In order to become a career development facilitator, post-secondary education in business administration, human resources, adult education or a related field is required. This training can be completed with a bachelor's degree, although most employers prefer candidates with a post-graduate education. People who are naturally outgoing, enjoy working with people from all walks of life and are dedicated to continuous education will be the most successful in this role.
Related experience to help become a career development facilitator includes teaching, program development, business management and working as a program coordinator. All of these positions build skills in managing conflicting priorities, communication, solving problems and thinking critically. Customer service and intermediate computer experience also can be very valuable.
Look for job postings in employment centers and the staff development offices of large companies. The next step required to become a career development facilitator is to develop a network of industry contacts. This should include private, career-focused training schools, industry-specific training and related resources. Alternative training methods should include online courses, short courses and seminars.
The most relevant relationship for anyone who wants to become a career development facilitator is with human resources professionals within the industry. Any widespread changes in job requirements or reduction in positions because of layoffs are first discussed with human resources professionals. Advance notice will help the career development facilitator make the necessary arrangements to provide appropriate training for employees.
Career advancement opportunities include working as a career development manager, human resources director or career advancement consultant. These positions are not widely available but offer excellent compensation packages. Combined with additional training, candidates also can apply for positions at the executive level. Employee development and maximizatiing existing resources are central to the success of any business, and companies that invest in a long-term strategy will be in the best position to face challenges in the future.
AS FEATURED ON:
AS FEATURED ON:






Businesswoman talking on a mobile phone