What does a Career Development Facilitator do?
A career development facilitator is a professional who helps individuals identify their personal and occupational goals, make career plans, find appropriate jobs, and succeed in the workplace. He or she might provide a wide range of services or focus on certain areas of career development, such as resume building, job search and placement, or skills training. Most professionals possess esteemed credentials from accredited career development programs, community colleges, or universities. In addition, some facilitators obtain counseling licenses by completing advanced degree programs and clinical training. Career development facilitators may work at schools, corporations, consulting firms, or operate as independent contractors.
Many people seek the services of a qualified career development facilitator to help them plan for the future. High school and college students may visit a career development facilitator or a career counselor to determine their goals and learn about different employment opportunities. A professional might administer personality tests, help students identify their skills and interests, and assist them in writing resumes. In addition, most facilitators are experts at finding job resources and connecting people with potential employers.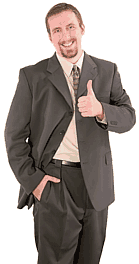 Individuals who are already working in the professional world can also benefit from the guidance of career development experts. A career development facilitator might help a person create a plan for the future and take steps to ensure that his or her goals are reached. The facilitator provides expert advice on how an individual can become more motivated, increase productivity, manage finances, and network with business professionals. He or she may also help the worker acquire the resources needed to go back to school or uncover advancement opportunities.
A prospective career development facilitator can receive training at accredited private institutions, community colleges, or universities. Career development programs can take anywhere from six months to four years to complete, depending on the setting. Individuals who possess certificates or college degrees usually work as interns or assistants after graduation to gain practical experience in the field and master their skills. Many countries offer experienced professionals the opportunity to take nationally recognized certification courses and exams to improve their credentials. In the United States, certification is awarded through programs accredited by the National Career Development Association.
Facilitators who are interested in advancing their own careers can pursue counseling licenses, which typically require an advanced degree, experience in a clinical internship, and success on a licensing exam. Career counselors generally enjoy higher salaries and more job opportunities than certified career development facilitators. They may choose to open their own counseling practice, work in a high school or college, or join a professional consulting firm.
AS FEATURED ON:
AS FEATURED ON:






Businessman giving a thumbs-up