How can I Become a Medical Transcriptionist?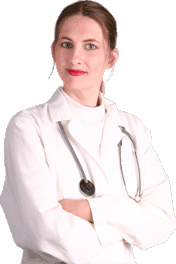 There are no set in stone requirements for becoming a medical transcriptionist. Some employers are willing to hire people with little-to-no experience but a good deal of knowledge of medical terminology. Others may be willing to train those who have less knowledge of medical terminology but possess very good listening and typing skills. Generally, you'll need to type at least 65 words per minute to become a medical transcriptionist. You'll also need an accuracy rate of at least 98 percent.
To become a medical transcriptionist and have the best chance of securing a job, it is smart to gain experience with medical terminology. This can be gained from books, training courses, or employment in the medical field, such as working in a doctor's office or hospital, even in a field unrelated to medical transcription. Some people take distance-learning courses to develop knowledge of medical terminology and processing medical records as well as experience with medical transcription equipment and software. Alternatively, you may choose to attend a community college or trade school to learn what you need to become a medical transcriptionist.
There are many employers who only seek out medical transcriptionists who've had formal training and even certification in the field. They prefer to hire transcriptionists who have attended vocational schools or community colleges; distance-learning programs often fit under this umbrella as well. If you're seeking to become a medical transcriptionist with formal training, you'll find choices that include completing a two-year program that ends with an associate's degree or a one-year program that grants a medical transcriptionist certificate. Make sure the program you consider offers courses in medical terminology and anatomy as well as education in medical-documentation legalities. Since you'll also need good grammar and punctuation skills to become a medical transcriptionist, it is also a good idea to enroll in a program that includes coursework in these subjects; not all medical transcription programs include such coursework.
If you're planning to become a medical transcriptionist and work from home, you may need to invest in some equipment. Generally, you'll need a foot pedal and your own computer. You'll also need a headset that works with your computer and a medical dictionary; it's a good idea to obtain a pharmaceutical guide as well. Before you invest in equipment, however, it is wise to research some of the companies that hire at-home medical transcriptionists. This way, you can determine what the companies may provide and exactly what you'll need if you are hired.
Nurse