How do I get a Medical Transcriptionist Degree?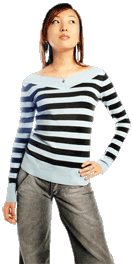 To earn a medical transcriptionist degree, you will typically have to commit to at least a couple of years in a medical transcription program. Many community colleges and some four-year universities offer educational programs that lead to an associate's degree in medical transcription. To be eligible for enrollment in such a program, you will likely have to earn a high school or general educational development (GED) credential. As part of the application process set by the school you choose, you may also have to submit a high school transcript and other supporting documents.
One option for earning a medical transcriptionist degree is choosing to enroll in an associate's degree program. You may complete this type of program in about two years of full-time enrollment. If you plan to enroll part time, however, you may need need three years or more to graduate with an associate's degree. This type of medical transcriptionist degree program usually includes classes in such subjects as computer applications, administrative support, and medical terminology. You will likely build keyboarding, editing, and proofreading skills, and many programs also include coursework in such areas as pharmacology and office management.
Some schools also offer bachelor's degree programs in medical transcription, which may include course content similar to that of an associate's degree program. Bachelor's degree programs typically require you to take more classes related to medical transcription and earn more credits overall, however. If you choose to enroll in this type of program, you will likely have to commit at least four years to pursuing this degree full time or plan to spend five or six years to earn this degree on a part-time basis.
As with an associate's degree program in medical transcription, the content of a bachelor's level medical transcriptionist degree program may vary from school to school. In most cases, however, a bachelor's degree program will include courses in medical transcription, pharmacology, medical ethics, and medical terminology. The course list may also include anatomy and physiology, word processing, and keyboard classes.
Once you have chosen the type of program you want to pursue, you will have to apply to universities or community colleges for admission. In most cases, this means completing online or paper applications and submitting copies of your transcript to the schools that interest you. A four-year university may also consider the results of standardized testing in deciding whether or not to admit you. After you accept an admission offer, you can begin to work toward earning a medical transcriptionist degree.


Woman with hand on her hip