How do I Become a Medical Terminologist?
The requirements you'll have to meet to become a medical terminologist, a job that involves performing secretarial duties using medical terminology, may vary from employer to employer. Some employers may be willing to hire individuals who have earned high school or general educational development (GED) diplomas while others may prefer individuals who have earned associate's or bachelor's degrees. Typically, however, extensive knowledge of medical terminology and experience is required to land this position. Some employers may also give preference to candidates with customer service and computer experience.
Each employer may set different educational requirements when it comes to hiring individuals to work as medical terminologists. Some may be willing to hire you with a high school diploma or a jurisdiction-accepted equivalent, such as a GED. You may, however, find that more job opportunities are available to you if you earn a degree instead. For example, if you earn an associate's degree, more employers may be interested in hiring you, and you may be eligible for higher pay. If you choose to earn a bachelor's degree, your chances of landing a desirable job may be even better.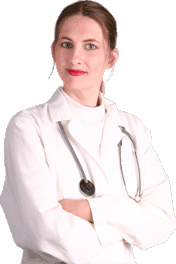 There are various ways in which you can gain the knowledge of medical terminology necessary to become a medical terminologist. You may, for example, take courses in medical terminology. You may find these courses offered through community colleges and vocational schools as well as through some four-year colleges. Course content may vary but often includes the medical terms for all systems of the human body as well as common diseases and disorders that affect each system. You may also learn treatment and drug-related terms as well as commonly used abbreviations through a medical terminology course.
If you choose to earn a degree as you work to become a medical terminologist, you may have many choices available to you. For example, you may prepare for this job by earning a degree in medical transcription. Usually, such degree programs include medical terminology courses, so you won't have to take them separately. Alternatively, you could earn a business degree to prepare for this job and then take a course or two in medical terminology. Essentially, any degree program that provides preparation for an administrative assistant, transcription, or secretarial career may help you to become a medical terminologist, as long as you also take courses in medical terminology.
Many employers prefer to hire individuals who have experience in customer service and computers. This doesn't mean you cannot become a medical terminologist with no experience, however. Some employers may be willing to offer on-the-job training if you have significant knowledge of medical terminology.
AS FEATURED ON:
AS FEATURED ON:






Nurse