What Should I Consider When Buying a Retractable Screen Door?
Retractable screen doors are excellent options when a homeowner wants the convenience of a screen door but does not care for the look of a storm door or a standard screen door. Because the door can be discreetly retracted when not in use, it makes minimal impact on the exterior appearance of the entrances to the home. If this type of screen door sounds appealing, here are some things to keep in mind as you search for just the right door to buy.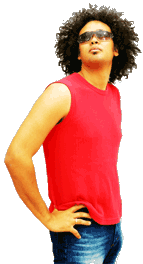 There is more than one design for a retractable screen door. Some include a simple design consisting of two tracks that are mounted within the door frame. A small vertical enclosure is put in place on the side opposite from the doorknob on the main door. The enclosure serves as the home for the screen when it is not in use. While a design of this type does cost a little more, the finished look of the retractable screen door tends to blend in well with the architecture and style of the home.
Another and slightly less expensive design for the retractable screen door also includes the presence of tracks, but does not require the installation of the vertical enclosure. Instead one side of the screen is attached to the door frame using a series of screws and an elongated metal plate. Small catches help to hold the door in place when not in use. While somewhat more obtrusive than screen doors equipped with the enclosure, they are often viable options for use with a back or side door.
For something a little different, there are also retractable screen door designs that focus on securing the screen from the top of the door jamb rather than to the side. With this design, the top board of the jamb is altered to allow the screen and a support to be mounted in the wall just above the door. Using a pull that is not unlike the cords used on window blinds, the screen is lowered to ground level, where the metal trim is secured with the use of magnets imbedded in the threshold. While the design is somewhat fun, doors of this type seem to have more trouble with tangles and generally do not last as long as more conventional designs.
There are several standard sizes of the retractable screen door. Some are ideal for use with a front door, while others are sized to work with standard back doors. There is even a patio screen door that is retractable. Before purchasing any door, it is a good idea to measure the height and width of the door opening. This will tell you if a standard door will work, or if there is a need to custom order retractable screens.