What is Website Marketing?
Also known as Internet marketing or online marketing, website marketing is a strategy that focuses on utilizing one or more websites to market goods and services. To support the advertising that is placed on different websites, companies may sometimes make use of email as a means of promoting those sites. Businesses will often use different strategies to makes sure that the websites are indexed and show up on search results when potential customers use search engines to locate sites that cater to their interests.
One of the basic ways that a business will employ website marketing is to establish a website that is devoted to the products offered for sale. While there are many different ways to configure the site, many companies use an approach that includes a home page equipped with links that allow users to easily navigate to different pages containing the information they seek. Online retailers usually include a search feature that allows site visitors to quickly locate the items they wish to purchase. In general, the goal is to make the website attractive to the eye, informative, and easy to navigate. At the same time, businesses will seek to create a domain name for the site that is easy to remember, which helps to stimulate return visits as well as make it easy for visitors to pass the web address on to others who may be interested.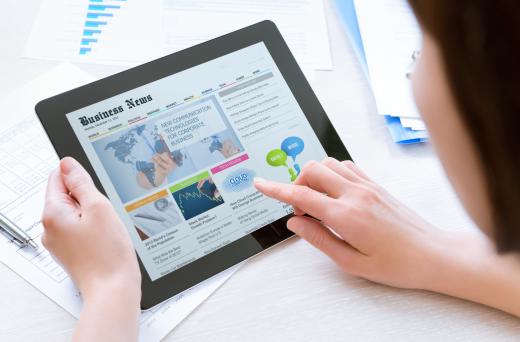 Along with setting up and maintaining a viable website, the process of website marketing often includes the use of several different web pages that function as advertisements for the main site as well as the product line. These simple one-page sites are usually set up with catchy domain names, and include links that redirect to specific pages on the main website. By being creative with the names and incorporating words that are commonly used in searches relevant to the products sold, web pages can help boost visits and increase the chances of making a sale.
Banner ads are another valuable tool in website marketing. Like the web pages that redirect visitors to the main site, banner ads are purchased and placed on other websites that have some connection with the goods and services offered. For example, a company that sells gardening equipment may prepare a banner ad for display on a blog dedicated to gardening. Since visitors to the gardening blog already have an interest in gardening, they may be intrigued by the ad enough to click on the banner and be redirected to the company's online store.
Many online businesses make use of article directories as a means of web promotion. In this scenario, articles that have some connection to the products offered on the company website are posted on different article sites or blogs. Links to the website are incorporated into the text of the article, making it easy for interested parties to click the links and visit the online store, join a mailing list, or sign up for an account.
In recent years, website marketing strategies have increased significantly. While many methods based on traditional marketing scenarios are still in use, newer methods that utilize the latest technology help companies of all sizes to connect with prospective customers and increase their sales. One of the most attractive aspects of website marketing is that many of the strategies require little upfront cost, a factor that serves to increase the profit margins of any company that use online marketing as part of their overall marketing strategy.
AS FEATURED ON:
AS FEATURED ON:






By: bloomua

Website designers and administrators often need skills in online marketing and social networking.

By: Monkey Business

Many online businesses make use of article directories as a means of web promotion.