What is a Keyword Research Tool?
A keyword research tool is a program or website that helps users analyze keyword usage on the Internet. Those who use keyword research tools do so to determine what keywords are queried the most by Internet surfers. After popular keywords have been found, a researcher can incorporate them into a website in order to attract more traffic to it.
Using a keyword research tool can greatly help website owners in their marketing efforts. Customizing content so that it reflects popular keywords can raise a website's search engine ranking and increase its visibility. This means that people who search the Internet using popular keywords will be more likely to find the researcher's website and click on links to it.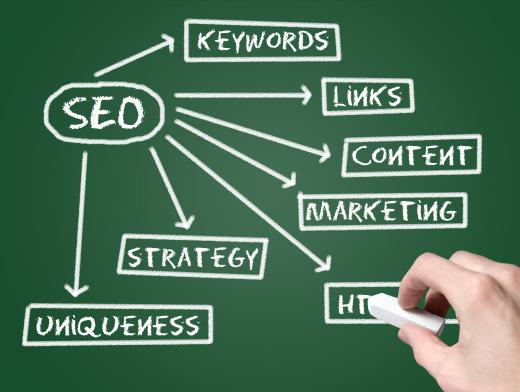 When starting out with a keyword research tool, researchers typically query a single, main keyword. A report about the keyword's popularity will populate. However, other information related to the keyword might also show. Researchers might also find results for synonyms, popular phrases in which the keyword is used and other permutations.
Results can depend on the keyword research tool used. For example, some keyword tools take only current web trends into account when yielding results, and others might have information about queries from previous months. Certain programs might be able to sort results by time frame, volume, advertiser activity and searcher location. They might also provide filtering options that allow a researcher to accept or reject results for adult content.
Once researchers have found valuable keywords to use, they can then begin integrating them into their website. HyperText Markup Language (HTML) can be modified so that visible content can reflect the keywords. Design code that is not visible to website visitors also can be changed so that even more instances of the keywords exist. This search engine optimization (SEO) can be invaluable to website owners who want to attract as many people as possible to their website.
A keyword research tool can come in the form of a program, or it can be hosted on a website. Keyword analyzer programs can be searched for and downloaded on the Internet. Not all programs function the same, and users should verify that programs contain the features that they desire before installing them onto their computers. For the best results, users should always look for keyword programs that automatically update their databases to reflect current keyword trends. Some programs and keyword service websites can be free to use, and others might require fees for access.
AS FEATURED ON:
AS FEATURED ON:






By: ronstik

Search engine optimization is the preparation and tweaking of a web page so that it is both highly visible to and highly ranked in search engines.