What is a Keyword Finder?
A keyword finder is a program or website that allows users to determine how certain words are used on the Internet. By querying keywords, this tool can let users know what words are most popularly searched for on the Internet. When results are returned, users have the option of employing the most popular words on their own websites to help increase traffic to them.
Using a keyword finder is an important part of developing any advertising or marketing campaign for a website. In essence, a keyword finder can give users access to visitors and prospects because it advises them of their searching habits. With a keyword finder, a website owner can literally bring his or her website to his audience instead of waiting for the website's target audience to find the site. This type of research can result in increased revenue for the website owner, especially if he or she owns a business.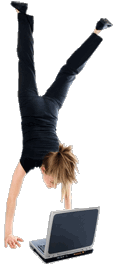 If a website owner chooses appropriate and popular keywords and uses them within the site's content, that website can find itself at the top of an Internet search's results. This leads to greater visibility for the website and increases the chances that the searcher will visit the site. This is a method of search engine optimization, and it's regularly used as a way to improve search engine ranking.
A keyword finder can yield results in any number of ways. Charts, graphs or percentages can result, giving a user the ability to compare various keywords. Results can be returned and sorted by day, month or year of keyword usage. Local, regional or national keyword trends also can be delivered and studied.
A keyword finder can come in the form of a program. Proprietary programs can be downloaded and installed on a user's computer and used at will. Users should be careful to choose a keyword finder that is capable of updating itself and returning real-time or, at the very least, recent information. Otherwise, a user will be confined to information that is outdated and thus worthless to those who want to develop advertising campaigns based on Internet searching trends.
Keyword finders also can be developed as part of websites. When using a keyword tool like this, users simply log onto the website, enter a keyword they want to research and watch as results are returned. Website-based keyword tools usually are updated regularly. Some are free to use, but others require subscriptions.
AS FEATURED ON:
AS FEATURED ON:






Woman doing a handstand with a computer