How do I Perform Keyword Research?
Performing keyword research may seem like an easy thing to do, but many keyword projects actually require hours of extensive research. The first step towards executing any type of keyword research is to create a list of keywords. This may seem relatively straightforward, but that couldn't be farther from the truth.
In order to comprise a list of keywords, it's important to think like one of your customers or readers. By taking the time to write down a number of different keyword possibilities, you can begin to narrow down a keyword list. Avoid using any overly general words such as "shoe" or "hat," and try to focus upon those words that are subject-specific. You may also want to take a look at the words that any potential competitor is currently using, and try to come up with unique keywords based upon competitor keywords.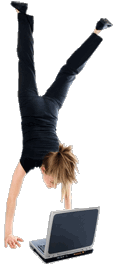 Next, look for a tried and true keyword tool. There are many different free keyword tools on the Internet, and many of these tools will be worth your while. By entering possible keywords into a keyword tool search box, you can determine which keywords most people are searching for. You can also discover how many people are looking for a certain word along with alternate words that you may not have considered.
Once you have gathered a list of popular keywords, then you can begin building your content around those words. Try to use keywords that are specific to the product or service that you are selling. Also, be sure that the content you include on your Internet site is well-researched, comprehensive, and informative. People who arrive at a page filled with advertisements are not likely to purchase anything from this type of site. Instead, create a site that is brimming with useful information that people want to read and learn about. This is the best way to capture a reader's attention, and to hold that attention long enough to sell a product or service.
Generally, choosing three to four keyword terms per page is optimal. Even though your keyword research may uncover more than four terms that can be applied to each page, adding more than four words can make page content unnatural. If you do not know how to incorporate keywords into site content naturally, you may want to consider hiring a professional content writer. By supplying a writer with the data gathered from your initial keyword research, these professionals can create interesting keyword-filled content. While keyword research is not a simple matter, performing the right kind of keyword research can lead to more sales, more traffic, and, ultimately, more customers.
AS FEATURED ON:
AS FEATURED ON:






Woman doing a handstand with a computer