What is a Keyword Selector Tool?
In the current digital age, the use of keywords to help boost Internet marketing and advertising strategies has become increasingly important for web site owners and operators. Simply put, a keyword is a word or phrase that is typed into an Internet search engine by a user. The search engine then provides the user with a list of web pages that are most relevant to the query. A keyword selector tool is a device used to help web site owners generate keywords and find popular Internet search queries. A keyword selector tool may also be called a keyword finder, a keyword generator, a keyword analyzer, or a keyword program.
A keyword selector tool can help web site owners better market their sites. A primary goal of keyword marketing is to find popular keywords that will improve a web site's ranking in search engine results. The concept of keyword popularity is also used in advertising. For instance, some web sites offer advertising based on keywords. This usually means that advertisements will only be generated when a certain keyword is entered or displayed on a web page.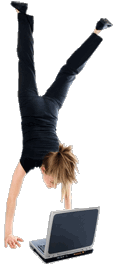 A number of keyword software devices exist in the marketplace, and each keyword selector tool has some variation. Some of these devices work by having a user first enter one or more words into the keyword generator. The generator then produces a keyword list. For example, if a user enters the words "radio technology," a tool may generate a list of popular phrases containing the word "radio" as well as a list of common phrases containing the word "technology."
A keyword selector tool may also be designed to help create relevant keywords based on a web site's content. This kind of keyword service does not require a web site operator to enter a keyword. Instead, the keyword selector tool usually works by first examining a site's web pages and then identifying relevant keywords based on the site's content. This can be particularly beneficial for site owners who are looking to increase advertising opportunities and traffic to the site.
Keyword stuffing is an unethical practice that has been used by some web sites to increase search engine ranking and visibility. The practice involves loading the meta tags or content on a web page with keywords or phrases in order to improve the site's rankings in search engine results. Many search engines have caught on to this practice and monitor it using certain algorithm programs. If the search engine shows keywords are used too many times, it may not give positive rankings to the site. In some cases, it may even remove the site from its search index altogether.
AS FEATURED ON:
AS FEATURED ON:






Woman doing a handstand with a computer