What Is a Financial Risk Management Certification?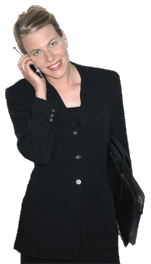 A financial risk management certification indicates that a financial professional has completed a course and may have taken an examination to demonstrate competency. Certifications can be selling points on job applications, especially in highly competitive markets where applicants may need to set themselves apart from others. Training in risk management allows people to advise companies of various sizes on how to identify and manage risks to increase the security of their financial operations. This can help them create strong portfolios and other investment tools to serve their clients and shareholders effectively.
Numerous certifications are available through different bodies, like the Financial Risk Manager® credential from the Global Association of Risk Professionals (GARP). Academic institutions also provide risk management training that ends in certification for attendees. People considering financial risk management certification may want to research the different options available to learn more about the standards used and which appear to be most desirable. The FRM® certification, for example, is highly reputed in many nations around the world and can be a valuable addition to a resume.
In certification classes, students have an opportunity to learn about different kinds of risks and how to address them effectively. Coursework typically includes financial analysis skills so students are familiar with the techniques they can use to evaluate risks and benefits. They also study some pertinent regulations and learn about compliance. This can be valuable for people who intend to work in the financial industry, as they need to be prepared to comply with disclosure and documentation regulations and the financial risk management certification demonstrates that they are ready.
Courses often end with an examination to confirm that attendees know the material well and can work in the field. It is also possible to obtain a financial risk management certification by taking an exam alone. These examinations are usually lengthy and applicants may need to demonstrate that they have experience in the field or have taken a course on the subject before they can take the test. Multi-part examinations covering different kinds of financial risks and mitigation strategies are available from some certifying bodies.
Financial advisers and other professionals who advertise that they hold a financial risk management certification should be able to provide information on it. This includes the name of the certifying agency, which allows customers to confirm the professional is in good standing with the organization, and to look up the standards to determine the value of the credential. People falsely claiming certifications may be subject to legal penalties for misleading consumers and abusing the name and reputation of a credentialing organization.


Businesswoman talking on a mobile phone