How do I get a Risk Management Education?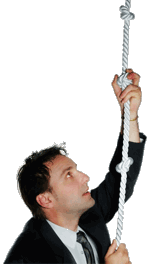 The risk management profession could be a fit for anyone looking to get into a financial, insurance, or business management career. To help you get started in the field, there are several risk management education opportunities available. Some of the risk management education programs out there involve online training or attaining a risk management certificate or designation. Other educational programs exist at the college and university level as undergraduate or graduate majors or concentrations.
Multiple colleges and universities across the globe have coursework for risk management education. The first step would be to research schools in your area to see if they offer programs on insurance and business risks as well as to look into schools elsewhere with top risk management education programs. Some colleges offer risk management and insurance courses as part of an undergraduate business degree, and others might offer a separate major. There are universities that also offer master's and Ph.D. degrees in risk management, either as part of an M.B.A. program or as a separate concentration.
Another option for attaining a risk management education is earning a risk management certificate. Programs exist that offer online training on a number of subjects, including business liabilities and how to identify risk and assess risk. These programs typically last over the course of several education modules. Afterward, you typically will need to pass an exam to earn your risk management certificate.
For students who value classroom training, there are risk management education opportunities that involve traditional coursework. Similar to online training, these programs provide risk management certificates or professional designation to students who pass the final exam. These courses are generally provided by the major risk management trade organizations or by firms that specialize in risk management education. They might require you to travel to a given location to take the course, but other programs might also go on tour from one major city to another throughout the year.
Lastly, another opportunity for risk management education could be professional conferences and seminars if you are a student or already hold a job in the field. Each risk management trade group holds a large annual convention as well as smaller events during the course of a year. At each event, there are educational workshops, speeches, and panels that can provide insight on a wide variety of basic fundamentals, emerging issues, and advanced topics. It might also be possible to earn credits for each attended seminar that can be used to earn or maintain a risk management designation.


Man climbing a rope