What does a Personal Cook do?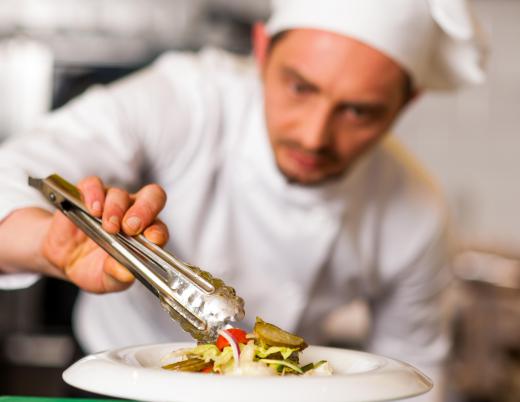 A personal cook or private chef often works under the employment of a high-end restaurant or for a rich employer who pays the personal cook to cater to his family's tastes and needs. The cook serves meals designed around his clients' specifications and may choose to do occasional work for several families or take a permanent, round-the-clock position with one primary family. If he works only for one family, he may have a guest room in the family's house where he lives. He then does the grocery shopping, prepares all the family's meals, caters to any family guests, and keeps the kitchen clean.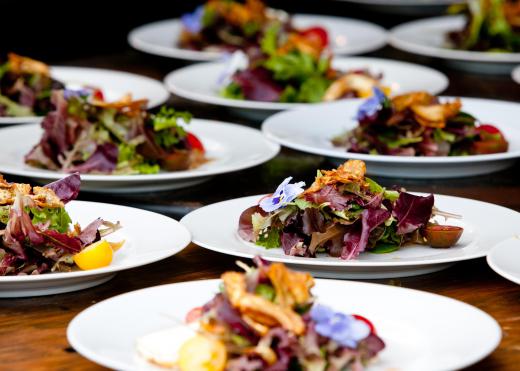 People and leadership skills are crucial for a personal cook. He needs to market himself to his clients and, if he is working in a restaurant or catering at a party, he needs to interact graciously and formally with any guests he encounters. He must learn the likes and dislikes of the families he works for. This can include not only what foods they prefer, but also any food allergies or health conditions he needs to watch out for when preparing a meal.
To become a personal cook, an interested person should attend a culinary institute or a school offering either a two- or four-year degree in the culinary arts. Business skills may come in handy for the personal chef who wants to market his services or run a business for personal cooks. He can take classes in business management and even earn a second degree in business. A minor in entrepreneurship is also an option for the student who doesn't have the time or money to double major.
After graduation he should seek work and begin to create a resume. He should also practice his recipes while creating new ones and improve them to perfection. A high-paying restaurant or client may not hire the personal cook right after graduation, but after he's had time to build up an impressive resume and perfect his skills, he will receive more job opportunities.
Other job opportunities outside a traditional home include working on a private boat or a plane. Pay for a personal chef is fairly high due to the rich nature of those who can afford a personal cook. Competition in the field is steep and often a chef will need to prove his abilities above the other potential candidates when applying for the job.


By: stockyimages

Many personal cooks and chefs work for more than one client at any given time.

By: Eric Limon

As a caterer, a personal cook may prepare foods that will be served to guests at a dinner party.

By: goodluz

Ideally, a personal chef should have years of experience preparing different cuisines.