How do I Become a Private Cook?
Private cooks maintain the cleanliness of a kitchen, wash dishes, do grocery shopping, and prepare meals. Their work might entail cooking for an individual, a family, or a business. In some cases, the private cook might be responsible for supervising a team of cooks in their meal preparation duties. Becoming a private cook typically requires post-secondary vocational training or a college degree.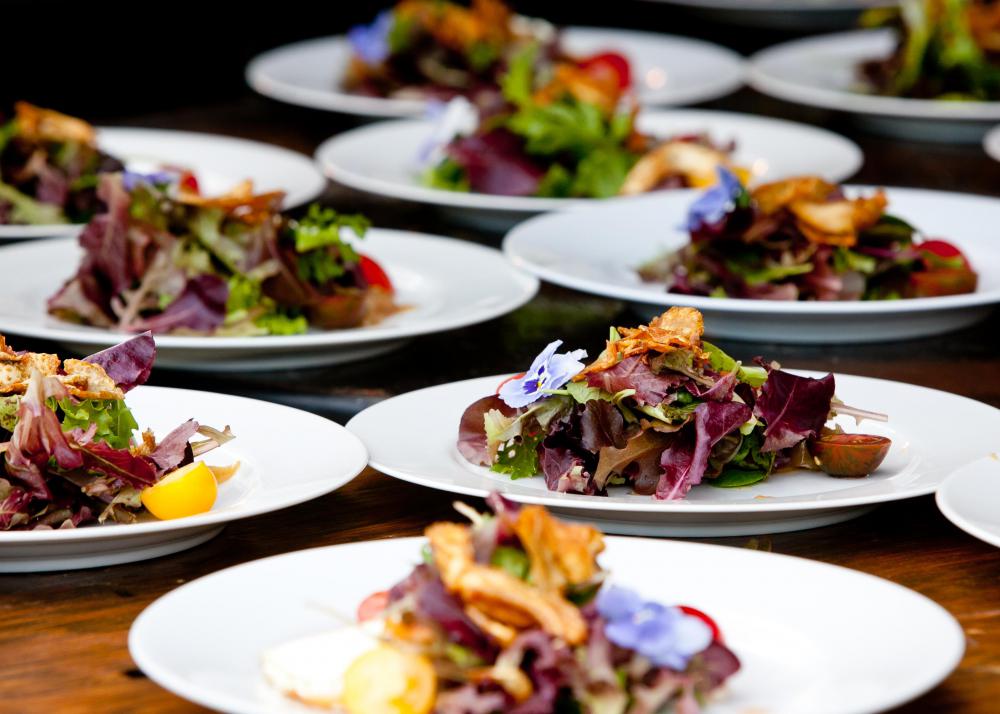 Getting a culinary arts bachelor's degree can be very useful if you aspire to become a private cook. Culinary arts degrees typically require students to take courses such as menu development, gastronomy, nutrition, catering, pastry baking, meat and seafood preparation, and food laws. Also, cost control and business training is typically included in the curriculum so that, if a student wants to become a private cook, he or she will be fully prepared to handle the business and cooking aspects of their careers.
If you do not pursue a bachelor's degree, pursuit of a cooking certificate at a vocational college is an option to become a private cook. Vocational college programs typically include training in cooking procedure, safety, food handling, and sanitation. In addition, there are apprenticeships for cooks provided through culinary schools' partnership with the United States Labor Department. There are also American Culinary Foundation (ACF) apprenticeship programs that exist in the United States.
Of note, there are some hotels and restaurants that offer paid training in cooking programs. Sometimes these programs are well known and sometimes they are not. These programs are not always available but they become available at times when the hotels and restaurants happen to need more cooks. Thus, if your goal is to get some initial cooking training, it can be helpful to contact various hotels or restaurants to find out if they are offering a paid training program for cooks.
It is useful to have good communication and listening skills if you want to be a cook. Cooks need to have the ability to communicate well and present themselves well as they are canvassing for business. In other words, they have to get prospective employers to hire them. Then, once hired, a cook needs to listen well and understand what is being said when their employers tell them what sort of meals to prepare and how to prepare them.
Occasionally, one may have to have formal chef training. This might be necessary in an upscale home or an organization where the employers have many formal dinner parties or formal dining events. If you want to become a private cook and get chef training, you should be aware that it can be difficult to be accepted for formal chef training if you do not have a lot of cooking experience. Granted, if you are accepted for chef training, that could greatly increase your career options if you want to become a private cook.
By: stockyimages

Many private cooks and chefs work for more than one client at any given time.

By: Eric Limon

As a caterer, the private chef may prepare foods that will be served to guests at a dinner party.

By: goodluz

Some private or personal chefs have substantial experience working at well-regarded restaurants.