What Does a Community Counselor Do?
Community counselors are qualified individuals who offer counsel to others in various aspects of their lives. They may work with people on an individual basis or as couples, families, or even whole communities. As an advocate for social change and reform, a community counselor works toward preventing problems and helps to set up programs for the prevention of problems within a community.
There are a variety of career choices for a community counselor. Mental health and family service agencies within a community are just one location where they may be employed. Other locations include private industries and businesses, schools and hospitals, private practice, insurance companies, the Department of Veterans Affairs (VA), or agencies of behavioral health, such as evaluation and training centers and programs for substance abuse.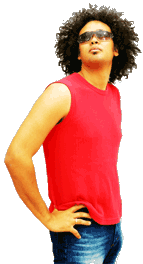 Types of counselors within a community might include school counselors, vocational counselors, and rehabilitation counselors. A high school counselor advises students regarding future schooling options and requirements. This counselor may also advise them as to ways they can change negative behavior patterns detrimental to their future, and help to identify and facilitate potential career choices.
A vocational counselor, also often referred to as a career counselor or employment counselor, helps clients evaluate skills for employment. Counselors of this type may aid in arranging achievement and aptitude tests, and assist in developing job-search skills. Often, they help the unemployed in locating jobs, and applying for work.
A rehabilitation counselor's job is to deal with social, vocational, and personal effects of a disability. This can either be physical or emotional, and can result from a variety of causes. In addition to these, mental health, behavioral disorders and substance abuse may also find assistance from a counselor. Marriage and family therapy is also commonly addressed by a community counselor.
While the training and educational requirements for becoming a community counselor may vary by state and by specialty, one common requirement across all is a master's degree from an accredited program. The areas of study for a counselor are many, and the courses are typically grouped into the several core areas. Community counselors are people with a desire to help others, and they often have the ability to gain the trust and respect of their clients.
A community counselor is able to function individually or as part of a team focused on the betterment of the community as a whole. They also must abide by a code of ethics, and this code can vary slightly depending on the license and certification of the counselor. The emotional and physical energy of a counselor should be high in order to be able to handle the variety of problems that can arise, as the duties of a community counselor can be highly stressful and taxing both emotionally and physically.
AS FEATURED ON:
AS FEATURED ON:






Man with hands on his hips