What Does an Insurance Counselor Do?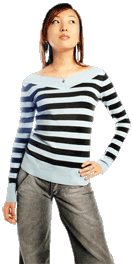 An insurance counselor offers information and advice on insurance policies for clients. Counselors may act as agents or brokers for insurance products, which often requires holding a license from a regulatory agency. In addition, they may have a certification from a professional organization that promotes insurance counseling as a profession. This certification indicates someone has met standards set by the organization, such as taking courses and demonstrating thorough knowledge of relevant topics on an examination.
When clients meet with an insurance counselor, the counselor can read a policy or offer of coverage over to extract key information. This can be presented in a format the client clearly understands, making it easier to compare policies or select the best insurance. Insurance counselors may produce a written document with the key information about coverage and limits highlighted, and can also go over the material orally. Clients can ask questions about specific clauses to get more information about them.
Another service offered by an insurance counselor can be suggestions on how to save money on insurance or get more complete coverage. This can include bundling insurance services, switching providers to take advantage of incentives, or taking a less-publicized policy that offers better services. Clients working with an insurance counselor may be able to obtain policies more suitable for their needs for less money, depending on the specifics of the situation.
They can also receive advice tailored to their particular insurance needs. An insurance counselor may focus on professional liability insurance for doctors, for example. Specific requirements set out by regulatory agencies are one consideration, along with industry standards and practices that guide decisions about what kind of insurance to buy. The insurance professional knows about different concerns that may arise in various medical specialties like obstetrics or family medicine, and is familiar with the best kind of coverage to carry.
Clients seeking an insurance counselor can use a number of resources to locate one. Listings at professional organizations are a good start, allowing prospective clients to see if someone is a member in good standing. An insurance representative's license can also be checked against a database maintained by a government agency to confirm the insurance counselor is registered and has no outstanding complaints from clients. People who have used counseling services may have specific recommendations based on their experiences, and some agencies may offer referrals to clients who want more information about their options.


Woman with hand on her hip