What Does a Child Care Manager Do?
A child care manager runs a facility that provides services to children, typically those who are too young to go to school. School age children may transition to a day care program if their parents need help looking after them before or after school hours. Child care managers need to maintain a safe and healthy environment for children and staff while organizing activities, complying with regulations, and keeping parents informed about ongoing topics of interest. They may run their own facilities, in which case it is usually necessary to have a license, or they can work under supervision for a company that has overall direction of the services offered.
One aspect of a child care manager's job involves creating a nurturing environment for children. This can include activities, along with the provision of toys and tools for children to use in learning and exploration. Managers may invite guests to provide presentations and learning experiences, like a chance to hold animals or meet an artist and participate in a drawing activity. The manager makes sure all staff are trained in managing health and safety issues, ranging from changing diapers to reducing clutter to minimize the risk of falls.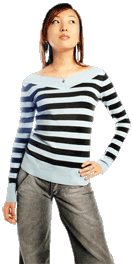 Some children may present special concerns. Children with disabilities may need supportive care, which can be provided by an aide, but a child care manager may want to remain alert. For example, a diabetic child may need to be monitored. In addition, children who look like they are being bullied, develop behavioral changes, or show other signs of distress might be in need of intervention. This can include a report to parents to discuss the situation and provide some suggestions.
Hiring and firing falls under the responsibility of the child care manager, who seeks out staff members, trains them, and works on retention. This can include running background checks to make sure people can work safely with children and checking on the status of licenses and qualifications. Staff may need ongoing training, refresher courses, and other reminders to ensure a high quality of care. If a staff member does not work out, the child care manager needs to document the process of terminating employment.
Designing curricula, decorating the space, and working with other child care providers can also be part of the job. The child care manager may work in a facility that offers several levels of care for different ages, in which case children transition as they grow older. As they do, child care managers may meet with staff to provide them with information and advice on working with specific children. Other considerations can include promoting the facility to attract customers, as well as maintaining accreditation and licenses that may be required to remain open.
AS FEATURED ON:
AS FEATURED ON:






Woman with hand on her hip