What are the Different Uses for Limestone Paving?
There are several uses for limestone paving stones including in the construction of patios, driveways, walkways, and to create floors either outdoors or inside. This naturally occurring stone has a variety of benefits such as durability, color, naturally occurring patterns, and availability. Limestone is most often found in caves, though some has been located on the ocean's floor bed. It can be purchased in square, rectangle, or round shapes, and can also be custom ordered in any design the contractor or homeowner requires. Many people choose limestone over other natural stone products due to its beautiful appearance and low maintenance requirements.
One of the most popular uses for limestone paving is in the construction of patio floors and on ground decking. Since these landscape paving stones can be ordered in almost any size and shape, and are also weather resistant, they are incredibly convenient for creating unique flooring options for outdoor use. These benefits also make limestone an excellent choice for other outdoor uses such as in driveways, garden pathways, and for sidewalks. Most home improvement experts recommend setting these stones securely in ground that has been adequately prepared and also offers sufficient drainage to limit water damage.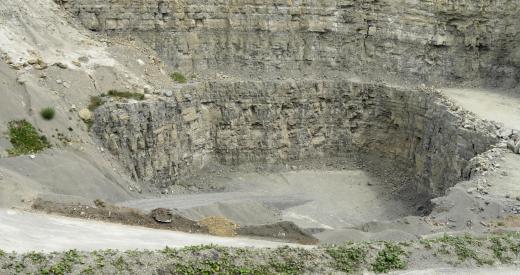 Limestone paving is not limited to use outdoors only, and many people use this visually diverse natural stone inside their homes or buildings as well. These natural stone pavers are ideal for use in the bathroom, kitchen, or sun rooms in many homes. They are water resistant, easy to care for, and offer amazing durability in addition to their attractive appearance. Some people may choose to have limestone pavers installed in the foyer or mud room of a house for cleaning convenience as well. These natural paving stones can also be used effectively for living or family room flooring.
The limestone block pavers can be used to construct more items than just an indoor or outdoor floor. When placed on top of one another and mortared together, limestone paving is an ideal building material for all sorts of items. Outdoor benches or tables can be made from limestone pavers and placed along patios or walkways made of the same material for a uniform, outdoor decor. Indoors, limestone hearth surrounds and mantles are considered to be both rustic and attractive in appearance. When used for this purpose, it is recommended to commission a professional for the construction to ensure the limestone fixture is properly made.
AS FEATURED ON:
AS FEATURED ON:






By: PRILL Mediendesign

Limestone is quarried from the ground.

By: masa

Some limestone has been located on the ocean floor.