Miscellaneous
Fact Checked
What Are the Different Types of Youth Internships?
Youth internships might be available in the public or private sector to help young people gain work experience and develop new skills. Some internships offer paid opportunities, but many consist of unpaid, volunteer openings. Summer youth internships are typical when students are not attending classes. Weekend and after-school youth internships might also be available as part-time jobs.
Public agencies sometimes offer youth internships to help young people obtain employment skills, especially in regions where unemployment ranks high. In some areas, specific programs exist to help youth who drop out of school to help them explore career options. Young people who come from economically depressed areas might be unable to get a job because they lack experience. An internship gives them work experience to begin building a resume.
Youth internships also allow young people to make professional contacts they can later use for networking. They usually work with a mentor who guides them as they learn new tasks and how to function in the working world. Interns do not replace existing employees, and usually do not work full time. These opportunities might help young people become employed or self-employed after the internship ends.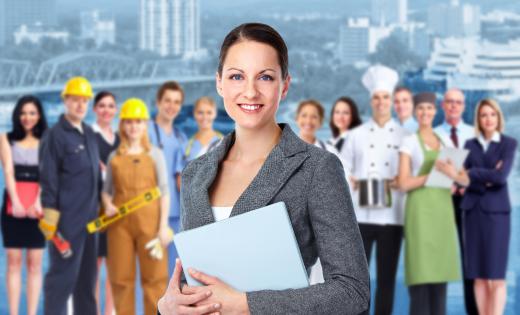 Some organizations devoted to the well-being of young people sponsor youth internships. They might pick up the cost of employing youth in the community, along with providing assessments and counseling to the intern and employer. These organizations might also offer training for interns to prepare them for success in a workplace setting. The classes typically cover acceptable clothing for work and working with the public as part of the intern's duties.
In some countries, like Canada, cultural internships are available in several areas, sponsored by the country's human resource agency. Youth internships include work for nonprofit and for-profit groups in the arts. Opportunities typically include the music and recording industry, theater and performing arts, film, visual arts, and publishing. Canada's human resource agency matches interns with public and private groups to promote cultural awareness.
Companies making youth internships available might hire a former intern when a job opening comes up, especially if the intern shows aptitude for the specific type of work performed. Mentors commonly report they gained fresh perspectives and new ideas while working with young people. They often get satisfaction from helping young people in the community achieve success.
AS FEATURED ON:
AS FEATURED ON:






By: ksena32@ukrpost.ua

Teens can help out with blood drives.

By: Kurhan

The purpose of any internship is to gain more experience, develop additional marketable skills, and become more valuable to a current employer or future employers.