What Are the Different Types of Theater Internships?
There are many different types of theater internships. Interns can be used to work in almost every aspect associated with running a theater. From working on annual budgets in the office to designing sets and lighting as the artistic director, theater internships provide an excellent way for students and theater enthusiasts to practice the skills they need to build a career in the business. In addition to benefiting the interns, internships help theater companies function on a tight budget by allowing them to hire knowledgeable staff at more affordable rates.
Although some internships offer a stipend or other form of financial compensation, others do not, so it's important to read the description of the position carefully before applying for an internship if the applicant is concerned about making ends meet. Many internships are part-time commitments, though, making it possible to work a second job if necessary. No matter what the compensation is, most companies do offer their interns tickets to the performances. Some companies offer per diem rates for compensation associated with traveling.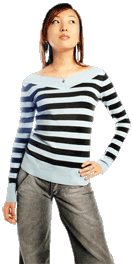 Of course, a few interns will already be at the performance working in some technical capacity. Few theater internships seem to be offered for performers, but even aspiring actors and singers might benefit from taking an internship. It would help them to learn about how the theater runs as a whole and what it takes to get a production up and running.
Theater internships provide potential employees in the field to get some on-the-job training to see whether they actually want to pursue a career in theater. They also get the experience they need to get a paying job after their internships end. Because the theater industry can be extremely competitive, interns will find they have an edge over applicants who have not had that kind of experience.
The duration of theater internships can vary widely. Larger companies might hire interns to work with them for nine to 12 months, but other companies that do most of their business during the summer may only offer summer internships. Some summer internships revolve around enrichment programs for children. Sine children tend to have more free time during the summer, many of these programs are offered then.
Different companies will have different requirements for applying for an internship, but there are a few basic documents that will probably be requested. Besides an application, many companies will want a resume and a cover letter. Some companies might require a head shot. Applicants who are being considered for the internship will likely be interviewed before being hired. Once hired, theater interns can expect to learn a lot about the business of theater and the craft of producing plays.
AS FEATURED ON:
AS FEATURED ON:






Woman with hand on her hip