How do I Become a Scenic Designer?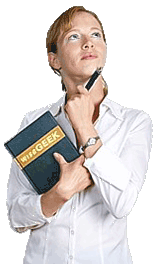 Someone who wants to become a scenic designer can approach this career from a number of different perspectives and backgrounds. Scenic designers are responsible for creating scenery for stage and film productions in addition to handling scenery for any public event set on a stage. People who are interested in working in this area of the arts should be interested in film, television, and stage production, and should have a good artistic sense.
One way to become a scene designer is to train professionally. Numerous colleges and universities have theater, film, and television production programs which offer training in technical specialties such as scene design. One advantage to going to school to train is that it provides access to internships, very skilled professors and mentors, and connections in the industry which may be useful after graduation. People may also be more successful on the job hunt with a degree in scenic design, as well as the experienced gained by working while in school.
Other scenic designers may opt to learn through apprenticeship. To become a scenic designer in this way, someone starts out by working in the scene shop, gradually acquiring skills and being allowed more and more independence. Eventually, it may be possible to branch out independently as a scenic designer. Theaters are often good locations for apprenticeships, while film and television stages tend to be closed and can be difficult to get into without industry connections.
It can also be helpful for someone who wants to become a scenic designer to get some experience and training in other aspects of production. A good scenic designer should have knowledge about other aspects of production, such as lighting design, camera operation, and costume design, so that she or he can work more smoothly with other professionals. Although someone may know from the start that he or she wants to become a scenic designer, it can pay off to take some training in other areas of film, television, and stage production. People with expanded skill sets tend to be more employable, and will find the work more enjoyable when they have a full understanding of how productions function.
Something an aspiring scenic designer may want to consider is whether or not she or he would like to become a scenic designer for a specific theater or studio. Some people prefer to settle in with a particular company for life, while others may prefer the variation of working in different locations and with different people.
Woman holding a book