Miscellaneous
Fact Checked
How Do I Choose the Best Youth Work Courses?
When choosing youth work courses, first consider your reason or reasons for pursuing youth work studies. If you are asked to take youth work courses by an employer or an organization for which you volunteer, you should obtain the approval of your supervisor before enrolling in a course. In situations where you are engaging in religious youth work, you may wish to choose courses offered by an organization or church affiliated with your religion or denomination. As with any educational program, you should also investigate the reputation of the course provider and its instructors. Finally, ensure that the courses you choose are both affordable and convenient.
If you are taking youth work courses in order to earn some type of youth work certification or because you are a youth worker who needs to complete professional or continuing education hours, you should verify that any course you take actually meets the standards of your certification program or your employer. As a general rule, you should not rely on the course provider for verification that a course will meet your credentialing or employment requirements. Instead, ask your certification board or employer for information about approved courses and course providers. If you find a provider of youth work courses that is not already approved by your employer or certification board, you may want to ask if the provider can be approved or whether courses taken through the provider will meet your organization's requirements.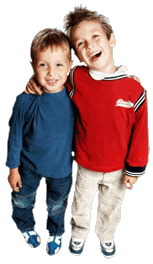 Many people engage in both paid and volunteer youth work within a religious context. If you are working with a house of worship or a religious organization, your supervisor may expect you to take youth work courses that are taught or approved by members or leaders of your faith community. For example, the organization that you work for may be very concerned that you take courses from one of its own denomination's schools.
Youth work courses may be taught in a variety of formats, including instructor-led classroom courses, distance learning, and workshops that are part of a larger event, such as a convention or conference. All of these options have advantages and disadvantages, so you will have to consider which options make the most sense for both your budget and your schedule. Classroom courses can offer you the opportunity to interact face to face with your instructor and fellow students, while distance learning courses can be wonderful if you have a very busy schedule. Attending youth work courses at conferences can sometimes provide the best of both worlds, in that you are able to participate in live coursework while attending another event.
AS FEATURED ON:
AS FEATURED ON:






Two young boys