What Are the Different Types of Human Resources Internships?
Similar to other kinds of internships, as well as regular employment, human resources internships can be available as full-time and part-time positions, seasonal work, and paid and unpaid work. The job requirements businesses place on their interns vary from simple office tasks to more complex human resources (HR) roles. Still, many businesses strive to provide interns with as much work experience and career development opportunities as possible. Overall, the availability of different types of human resources internships will depend on location, any school or work programs in which the intern participates, and the kinds of internship positions businesses make available. Generally, human resources internships are available at any kind of business that both has a human resources department and extends internship opportunities to students, recent graduates, or potential new hires.
The job requirements expected of interns depend on the business for which the person is interning. Some human resources internships might require interns to provide a wide-ranging assortment of job tasks. Examples might include scheduling interviews, screening and interviewing job applicants, and handling the orientation process for new employees. Certain internship positions might provide further experience opportunities, such as making actual job offers and negotiating salaries with potential new employees. Other positions might require simpler tasks at first, such as managing everyday office tasks and helping current employees with human resources issues, and then increasing the interns' responsibilities as they become more acclimated to the job.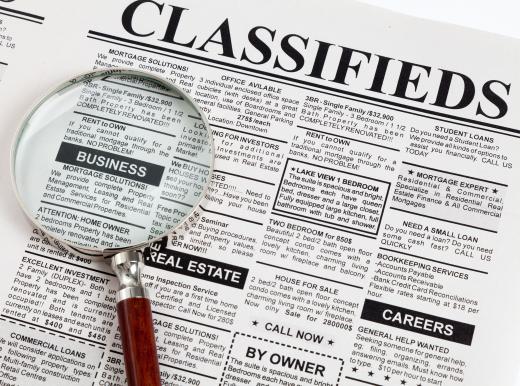 Hours and opportunity for pay vary depending on the internship opportunity. Some human resources internships might offer full-time positions, and others might offer part-time positions. These may be paid internships or unpaid internships, though most internship opportunities for graduates are paid positions. Some human resources internships are summer internships, and are designed to give students opportunities for career development when their classes aren't currently in session. From time to time, businesses will allow students to engage in volunteer work, which might not count as an actual internship position but still provides the volunteer with relevant and resume-worthy work experience.
Potential interns can find human resources internships in a variety of ways. Some students find positions through school programs that focus on helping students gain relevant work experience through student internships. Sometimes, schools extend these programs to recent graduates. Other potential interns search for internship positions in similar ways job hunters look for regular positions. Companies with openings for human resources internships often advertise using both online and print classifieds, as well as via word-of-mouth.
AS FEATURED ON:
AS FEATURED ON:






By: Feng Yu

Internships may be listed in newspaper classifieds.

By: Alexander Raths

Human resources employment may include jobs such as running background checks on employees.

By: Monkey Business

Some human resources internships might offer full-time positions, and others might offer part-time positions.