What Are the Different Types of Online Health Degree Programs?
A variety of colleges and universities offer online health degree programs. These range from certificate and diploma programs to advanced degrees. Health care field programs include clinical areas such as nursing, radiology, and medical assisting as well as nonclinical areas such as billing, patient access, and health information technology. Such programs can prepare students for practical careers in the health care sector or for careers in training future health care professionals.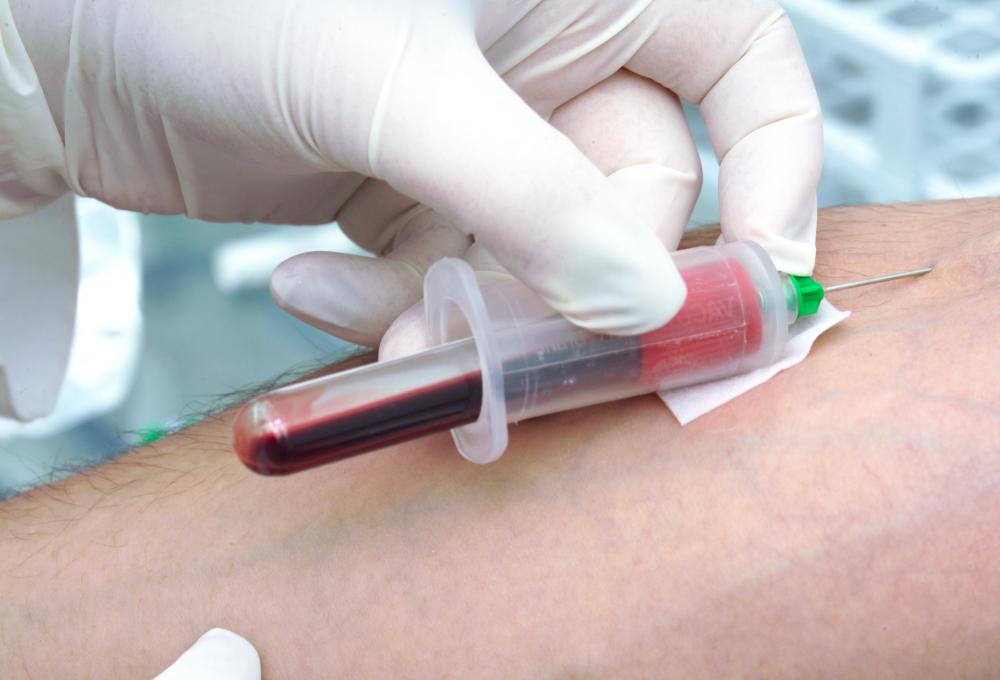 One major difference in online health degree programs is the resulting degree. Certificate and diploma programs can take anywhere from a few months to two years to complete and offer basic training in many nonclinical and technical ancillary roles. Associate's-level programs take about two years to complete and generally result in an associate of arts (AA) for nonclinical roles or an associate of applied sciences (AAS) for clinical roles. Four-year programs generally result in a bachelor of science (BS) for clinical roles or a bachelor of arts (BA) for nonclinical roles. Advanced degree programs vary in length and can result in a wide variety of degrees, including a master of science (MS) in nursing or health information technology or a doctor of nursing education (EdD).
Online health degree programs are often offered for nonclinical roles. This means that the student's regular position will not involve administering medical care to patients. One common field is medical coding and billing, which prepares students to code invoices according to insurance company regulations and submit them for fast and complete payment.
Another popular program in the patient access field trains students for positions in hospital admissions, physicians' front offices, and scheduling. Health information technology involves the secure gathering, processing, and storage of confidential health information and may be the fastest-growing nonclinical health care segment. Online health degree programs in this area range from basic certificates to doctor of philosophy (PhD) degrees.
Clinical online health degree programs prepare students to provide health care to patients. This can include direct care positions such as nurses, dental assistants, and medical assistants. It can also include ancillary provider roles such as X-ray technicians, phlebotomy assistants, and physical therapists. Other ancillary roles include surgical technicians, sterilization technicians, and polysomnography technicians.
The vast majority of online health degree programs are designed to prepare students for practical careers. This means that the degree focuses on the skills needed to perform the job on a day-to-day basis. Some advanced degree programs, however, are targeted at future health care education professionals — those who will teach practical skills to others in online or classroom settings.
Ancillary medical personnel like X-ray technicians can get their degrees or certification from online programs.

The best online health degree programs offer in-depth instruction online, as well as hands on experience with patients.