What Are the Different Types of Radiology Degree Programs?
Radiology degree programs teach students how to become radiologic technologists, or people who complete diagnostic imaging activities that allow doctors to identify health problems in patients. Several types of radiology degree programs exist, including those at the two-year and four-year degree levels. In addition, some schools offer online training programs, while others allow professionals to earn their two-year master's degrees in this industry.
One of the multiple types of radiology degree programs available allows a student to earn a two-year associate degree. This training program is available at community colleges and vocational schools, and teaches students basic industry topics including the benefits of radiologic procedures, the type of equipment used in the field, and how to care for patients. Following this type of program, students are eligible to claim entry-level radiologist technologist roles in physician offices or hospitals.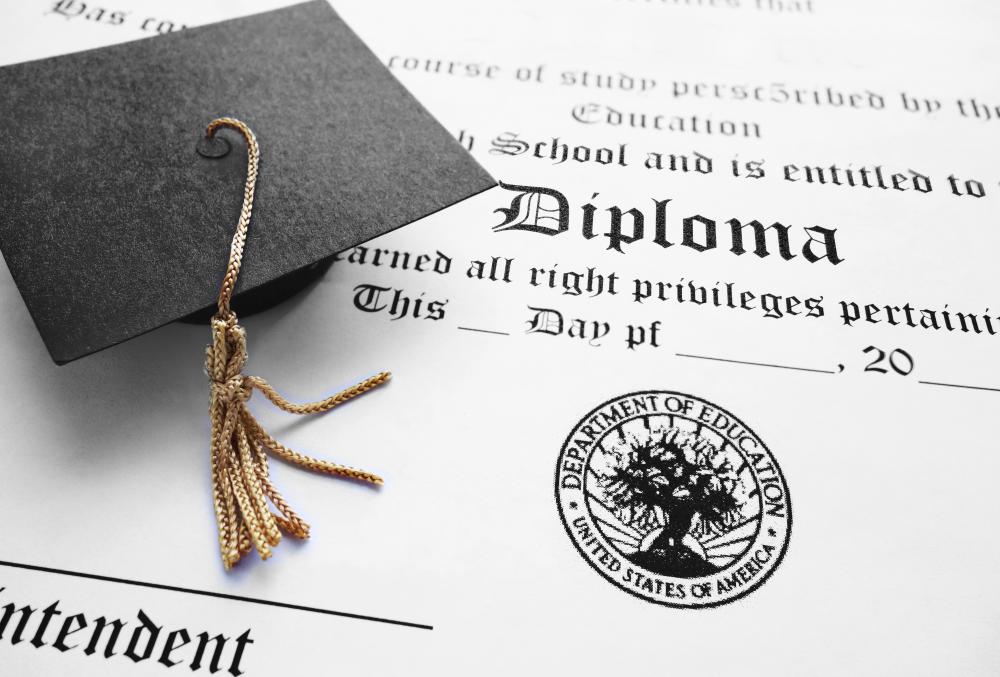 Although a two-year degree prepares pupils for work in this field, earning a higher four-year bachelor's degree can make them more attractive to employers. While in radiology degree programs at the bachelor's level, individuals study topics such as human anatomy and digital medical imaging in more depth. This prepares students for higher supervisory roles, which offer greater levels of compensation at sites such as clinics or even mobile industry companies. Enrollment in either an associate degree or bachelor's degree program involves submitting a high school diploma or the equivalent certification as well as turning in a high school transcript, a completed admission form, and recent standardized test scores. Some associate degree program course credits can actually transfer to a four-year program as well.
Post-secondary education institutions offer online training options for people who wish to earn four-year degrees as well. A person can typically complete two years of training online and earn a bachelor's degree after already finishing an associate degree program. Some schools require that these students also be certified through an industry association or be eligible to complete certifying examinations before enrolling in online radiology degree programs.
Master's degree programs are additionally available for people who wish to excel in this industry. These programs typically last two years and require that applicants submit proof of having earned four-year degrees in addition to completing college applications and turning in graduate school entrance exam results. Classes in these types of radiology degree programs teach students skills that allow them to perform more complex procedures such as placing needles to insert dyes used for internal imaging purposes along with administering medications. Graduates can then pursue careers such as those of radiologic administrators or educators.