What Are the Different Types of Online Public Health Degree Programs?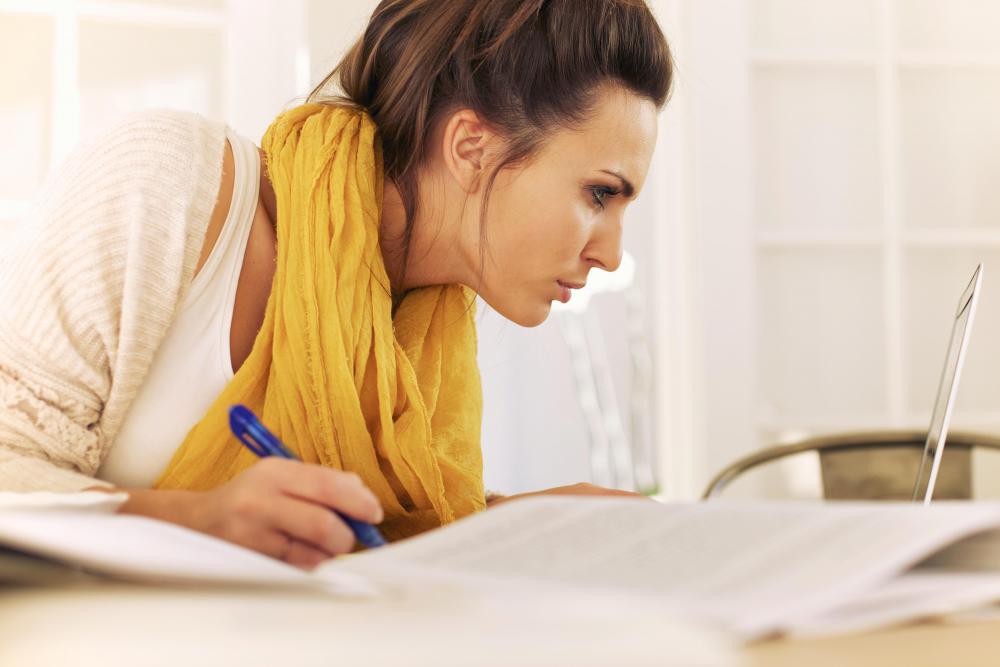 Online public health degree programs typically provide students with an opportunity to learn how to address pervasive health issues. In a virtual environment, some academic institutions award undergraduate or graduate public health degrees to students. Another option available in a virtual environment is a certificate program that may focus on preventative measures in public health issues. Postgraduate degree programs in public health offered online may enhance the credentials of working professionals.
With an education in public health, students are often prepared to work in various settings related to public health issues. Employment with government agencies could involve initiating policy changes that affect health initiatives within communities. At a nonprofit organization, students are usually prepared to advocate for citizens who do not have access to adequate health care.
The use of communication technologies in an online public health degree programs might delay part of the learning process. Typically, students and instructors do not meet face-to-face, but utilize other mediums such as email and a computerized learning system. Unless students and instructors are logged into the system at the same time, responses to questions and comments are not immediate.
Although coursework is completed in a virtual environment, some online public health degree programs offer opportunities to learn in a real-world setting. Through internships, academic institutions partner with local agencies where students work directly with the agencies on program initiatives. This provides a chance for students to apply the academic concepts studied within regular coursework to real life situations.
Earning an undergraduate degree in public health provides a foundation for entering this career field. Generally, students receive a comprehensive overview of public health issues through a combination of courses in general education and degree-related topics. Most courses explore the affects of communicable diseases and how to analyze data to identify the healthcare needs of a community.
Following the undergraduate degree, some students may continue their education in a graduate degree program in public health. For graduate online public health degree programs, students generally have a balance of coursework and practical experience. Typically, the courses focus on teaching public health competencies that can be applied to real-life settings. Students might also conduct case study analyses as part of the learning curriculum.
Usually, certificate programs are an abbreviated educational opportunity for those who do not want to pursue a graduate degree. Public health certificate programs might offer an opportunity to learn essential skills related to public policies and research studies. Depending on the academic institution, several certificate programs might include courses normally offered in the graduate curriculum.
Postgraduate degree programs might benefit students who have years of accomplished work experience in public health. Similar to graduate programs, postgraduate online public health degree programs might also include an offline component. Some programs might require students to attend a workshop at a main campus or partner educational facility.
Public health certificate programs might offer essential skills related to public policies and research studies.