What are the Different Types of Administrative Assistant Employment?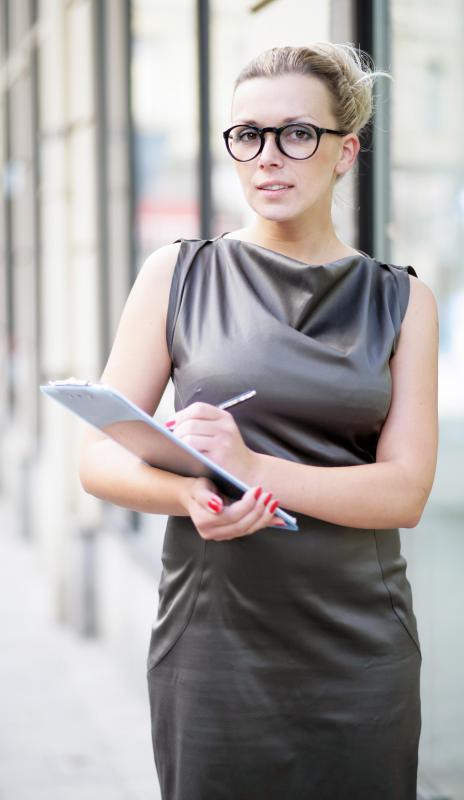 An administrative assistant performs clerical and administrative tasks for a member of management. There are different types of administrative assistant employment available from employers such as law firms, real estate agencies and financial institutions.
Most employers require an assistant to have at least a high school diploma or a two year degree. A person interested in administrative assistant employment should consider taking typing, computer science and business classes. Some community colleges offer different certificate programs for administrative assistants.
Medical assistants work in doctor's offices,organizing medical records and completing patient forms. Some assistants greet patients and answer phones. Hospitals will often utilize administrative support for research projects.
Real estate agencies employ trained administrative assistants to assist with legal and clerical duties. When an agent has a closing, an assistant may help with the lending documents, while other assistants may list properties.
There are many legal assistants at law firms. This legal professional helps with organizing cases and transcription. Other tasks typically include scheduling mediations and hearings. Legal assistants work closely with attorneys and paralegals.
If an administrative assistant has excellent math and science skills, he or she might enjoy working for an engineer or scientist. Technical assistants type scientific papers and draft engineering contracts, and may also catalog documents and conduct research. Educational institutions also offer administrative assistant employment. School boards use assistants to take notes at board meetings. Various schools have assistants who work in the front office. The assistant will often prepare school manuals and letters to parents.
Virtual assistants are becoming more common with help from the Internet. Assistants can work for clients in the privacy of their own home. Court clerks are also administrative assistants. A clerk works at a courthouse assisting judges and other staff. Some legal documents filed with the clerk include deeds and titles to property.
Many government agencies offer administrative assistant employment. The job could be in the public or private sector. A position supporting a senior member of management often requires years of experience.
If a person is interested in administrative assistant employment, he or she should be capable of performing clerical tasks. The ability to juggle assignments and work under pressure is part of this position. Assistants should also be able to type fast with a small percentage of errors.
Administrative assistants commonly work in an office setting.

Legal assistants work closely with attorneys and paralegals.

Administrative assistants should be able to perform clerical tasks such as filing.

Office assistants may type up documents for co-workers.