How Do I Become a Technical Clerk?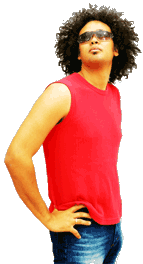 A technical clerk performs many office-work tasks as well as technical-support duties. Often, a technical clerk works in a field such as engineering, so earning an associate's degree, certificate, or diploma in a related field is often the first step in preparing for this job. Some acceptable majors are those such as engineering, building, and construction — a certificate or degree in business administration or a related field could also prove acceptable in some cases. Additionally, you may need at least of year of experience to land a job in this field. For example, if you want to become a technical clerk for an engineering company, having experience working for a similar firm may prove helpful.
A high school diploma is usually the minimum education requirement when you want to become a technical clerk, and some employers will accept a General Educational Development® (GED®) credential as well. After earning your diploma, however, you will most likely need a certificate, diploma, or an associate's degree in a major that applies to the job you seek. This is because this job typically requires some technical knowledge and ability, and a prospective employer will want to know that you are qualified for the assigned tasks. As such, if you are going to apply for a job as a technical clerk for a civil engineering firm, an engineering certificate, diploma, or associate's degree may prove necessary, or at least helpful.
Experience is often required when you want to become a technical clerk. Many employers prefer to hire individuals who have industry-related work experience. For instance, if a construction company is in the market for a new technical clerk, having at least a year of experience working for a construction firm may make you a more likely candidate. Some employers will consider internships as acceptable experience as well. Additionally, it is important to note that experience requirements do vary from firm to firm.
Your range of skills will likely also prove very important when you want to become a technical clerk. You will usually need a variety of office skills, including those that involve scheduling and drafting reports. Likewise, you may need database skills for this job. Many employers will also expect you to have good communication skills and the ability to handle some minor technical assignments when you want to become a technical clerk. The ability to act as a liaison may prove important as well.
Man with hands on his hips