What are the Different Manufacturing Manager Jobs?
Manufacturing managers often control production processes. This may entail managing people, raw materials, machines and schedules to ensure quality and timely production. A number of different manufacturing manager jobs therefore exist to accommodate a company's needs. From the manufacturing plant manager to the operations or industrial production manager, each person holds key responsibilities. Manufacturing production manager jobs may also be part of the mix, in which maintaining employee schedules and training are critical job functions.
Industries of mass production or parts assembly may employ manufacturing plant manager jobs. This position may be responsible for planning and organizing the production plant's activities. Direct duties may include measuring output to reach production goals, coordinating with other department managers or support staff and mobilizing production employees. The manufacturing plant manager may also play an integral role with establishing and maintaining quality standards. Meeting cost objectives and production deadlines may be further responsibilities of this role.
People who work in manufacturing operations manager jobs commonly oversee a team of managers or supervisors each related to production. This position may provide leadership of materials, logistics and manufacturing functions so all products are delivered in a timely manner. Challenges faced by operations managers may include reducing labor costs, material waste and product re-works. Some employers may want operations managers to hold master's degrees in logistics or supply chain management.
There are many manufacturing manager jobs available in industrial production. These managers may be in charge of one area of a facility and answer directly to the plant manager. Industrial production managers may determine what machines are used for meeting production goals and whether or not overtime or additional work shifts are necessary. The industrial manager may also order the sequence of production to ensure schedules are met. One core function of this position may be to determine more efficient production processes.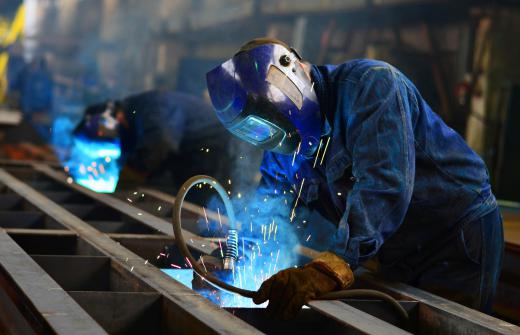 The production manager may be another example of manufacturing manager jobs. This person is often responsible for obtaining raw materials, ordering supplies and organizing labor. He or she may also oversee employee schedules, training and performance evaluations. A four-year degree may be required by some employers seeking production managers, although in-house promotions may supersede external candidates.
Manufacturing manager jobs may be found in diverse environments such as automobile parts, apparel or tooling, but tasks and skills are likely to overlap. For example, manufacturing managers may commonly need to have strong organizational and analytical abilities. Examples of useful study subject may be business administration, industrial technology, operations management and industrial engineering. Employers may also expect job candidates to have knowledge of relevant computer applications and such quality standards as Six Sigma or ISO 9000.
AS FEATURED ON:
AS FEATURED ON:






By: artstudio_pro

Manufacturing managers oversee use of materials and machines that produce goods.

By: uwimages

Some manufacturing managers are responsible for ensuring that the factory upholds high standards.

By: maxhalanski

Manufacturing managers are responsible for boosting productivity and efficiency in the departments they oversee.