What Are Family Medicine Physicians?
Family medicine physicians provide comprehensive basic care to patients of all ages. They are a form of primary care provider, the first point of contact with the medical system for a patient with a medical problem. In addition to addressing specific medical concerns, family medicine physicians provide preventative care, routine physicals, and other services to keep patients healthy. Work environments can include hospitals, clinics, and mobile medical services, depending on where a physician works.
These health care providers need to complete medical school and a residency in family medicine, which can last three to five years, depending on where the physician trains. Some may also seek fellowships to develop additional skills. After full qualification, they can pursue membership in professional organizations which administer board exams to all their members. Joining such groups can provide access to professional development tools and allows a physician to advertise as board certified, indicating a high level of competency.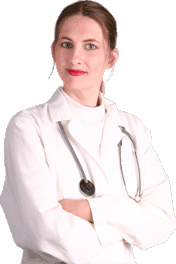 Patients with primary care providers often designate family medicine physicians for this position. The physician maintains detailed patient records and performs periodic exams. When patients are ill, they can contact their doctors for evaluation. Basic care can be provided by the physician. Referrals may be necessary for things like surgery, cancer treatment, and other complex medical issues that require the attention of a specialist.
As primary care providers, family medicine physicians may also see patients who do not have regular access to medical care. These clients may seek attention from a family medicine physician when they become ill and need treatment. The doctor can determine what kind of care the patient needs, including a possible referral to a specialist. Some family medicine physicians work in communities with low access to medical care to educate the public and increase the number of patients under regular medical care, as this can improve outcomes.
Working as a family medicine physician can involve exposure to a diverse assortment of patients. Some handle patients with disabilities as well as patients in a generally good state of health. Consistent treatment from a primary care provider can be helpful for activities like controlling chronic illness and identifying the signs of medical complications early, as the doctor knows the patient, and the history, very thoroughly.
Like many other medical practitioners, family medicine physicians need to pursue a certain amount of continuing education to retain their licenses. This ensures that they have the latest information about patient care and other matters to use in their practices. Continuing education is available through professional organizations, private companies, and employers like hospitals and clinics that want to encourage their staff to pursue professional development.
AS FEATURED ON:
AS FEATURED ON:






Nurse