What Are the Different Types of Physician Qualifications?
Physician qualifications include more than just a desire to heal others, though there are certain emotional and physical qualities that a physician must exhibit. Specific qualifications will vary by jurisdiction, but in general, a physician must undergo several years of schooling, including earning a college degree and completing medical school. After medical school, a physician often must complete a residency and obtain a license to practice medicine in his jurisdiction.
Individuals who wish to become physicians must first earn either a high school diploma or a General Education Development® (GED®) certificate. Students interested in pursuing medical careers may benefit by taking various math classes, including trigonometry, pre-calculus, algebra and geometry, as well as science courses, including biology, chemistry and physics. After high school, an aspiring physician will need to earn a bachelor's degree from an accredited university or college. Most students pursue degrees in chemistry or biology as part of their physician qualifications, but the specific degree isn't necessarily important as long as the student maintains a high grade-point average.
Medical schools typically require students to show that they have previous experience in a field of science and to pass an admissions test, such as the Medical College Admissions Test (MCAT) in the US, which is made up of four sections, including verbal reasoning, a writing sample, and physical and biological sciences. A student applying for medical school may strengthen his application by volunteering as an emergency medical technician (EMT), as a research assistant in a laboratory, or working as a certified nursing assistant (CNA).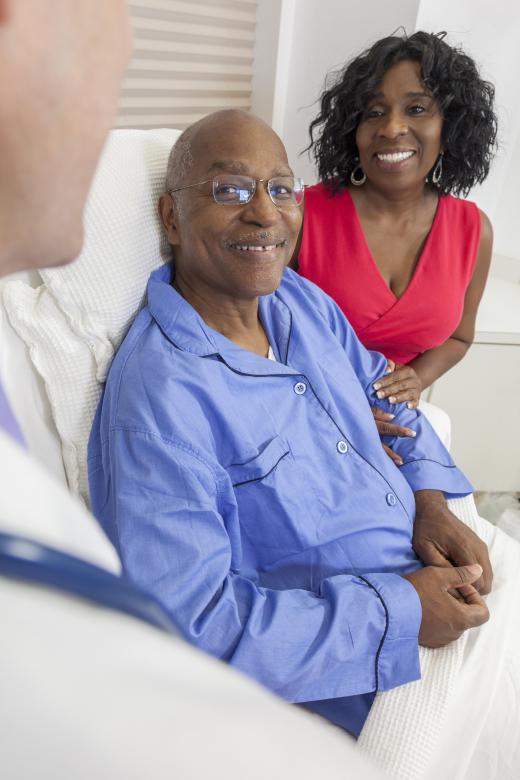 In most places, physician qualifications include attendance at an accredited medical school program, which usually lasts for four years. Classes for first-year students often include behavioral science, immunology, anatomy, genetics, biochemistry and nutrition. Second-year students learn about pharmacology, pathology, preventative medicine, human sexuality, medical microbiology, and law and ethics. The final two years typically provide students with medical experience through clinical practice under supervision, including surgery, psychiatry, family medicine, pediatrics and obstetrics and gynecology, in addition to whatever specialty the student has chosen to pursue.
After medical school, a physician often is required to devote between three and seven years as a paid hospital resident, depending on his specialty and the jurisdiction in which he will work. During this residency, a physician diagnoses and treats patients under the supervision of an attending physician. Once the physician's residency is complete, he typically must pass board exams before he can become licensed in his specialty.
There are specific emotional and physical physician qualifications that must also be met. Doctors must be able to stand for long periods of time while remaining alert and awake, due to the long shifts they work. Physicians also must deal with family members and patients who may be distraught after receiving a particular diagnosis, so it is important that the doctor be patient, compassionate, and an exceptional communicator. A physician's overall demeanor should encourage wellness and optimism.
AS FEATURED ON:
AS FEATURED ON:






By: william87

An aspiring physician may choose to boost a resume by volunteering as an EMT.

By: spotmatikphoto

Physicians need empathy and listening skills when interacting with patients and their caregivers.

By: spotmatikphoto

Residency is an important part of training for physicians that lasts from three to seven years.