How do I get MS® Certification?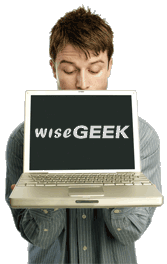 The Microsoft® is a large corporation that specializes in software programs used by many companies around the world. Microsoft® offers exams for system engineers and developers to prove their proficiency in many of these software products. The MS® certification involves a series of tests on topics including networking, development, and general system engineering.
The certification program is one of the most extensive information technology programs available. MS® certification is for IT professionals, software developers, home office users, and Microsoft® trainers. Each program is designed to test the applicant's ability in a specific field.
The Microsoft Office® suite is one of the most widely used desktop applications in the world. It includes Microsoft Word®, Microsoft Excel®, Microsoft Access® and Microsoft PowerPoint®. The MS® certification program for this suite of desktop software is the Microsoft Office User Specialist (MOUS). These exams measure a student's level of technical proficiency for each product within the Microsoft Office® applications.
Many IT organizations require MS® certification as a prerequisite for employment. The Microsoft Certified Technology Specialist®(MCTS) helps validate an applicant's skills in general troubleshooting, installing, and maintaining many Microsoft®technologies. Employers are confident that applicants with MCTS certification can master these tasks.
The Microsoft Certified Systems Engineer (MCSE) and Microsoft Certified Systems Administrator (MCSA) are two of the original MS® certifications. Both of these certifications continue to hold their value because they demonstrate the individual's dedication to complete a long and comprehensive training and certification program. Once an individual passes an MCSE or MCSA, he is considered proficient in system administration and Microsoft® security specifics.
There are multiple methods of training for MS® certification. These include the typical classroom courses, self pace study guides, and Internet training classes. These classes are designed to assist the student in test preparation. The certification program is designed to be flexible in learning approaches to suit a variety of learning styles.
After studying is complete and an individual feels confident with the certification material, he should plan to take the test. MS® certification tests must be taken at certified testing centers. These centers require applicants to be physically present at specific locations with proper identification. This ensures all testing is fair and validated by a third party organization.
Certification is good method of proving that an individual understands technology concepts. The MS® certification has been available for several decades, which has made it a prerequisite for most organizations that use Microsoft® products. These exams change with each new version of software product and require re-certification for people to stay current with the products.


Man holding computer