How Do I Get an MS in Computer Engineering?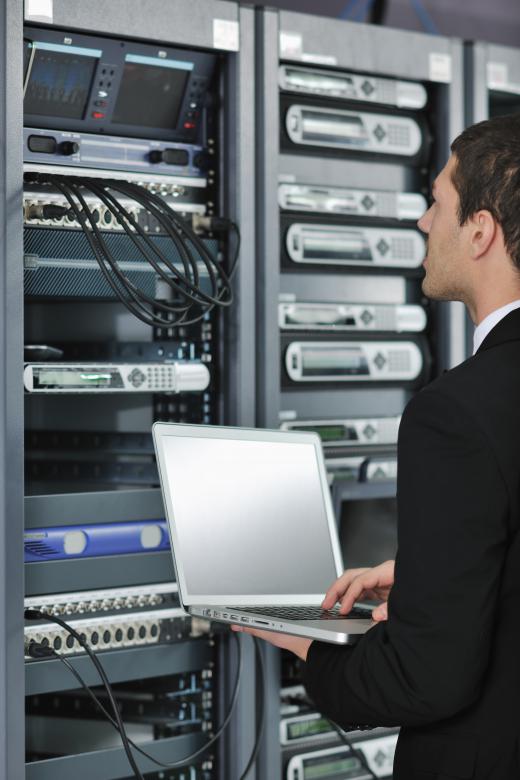 Getting an Master of Science (MS) in computer engineering requires both experience and education. In order to get an MS in computer engineering, you must have a four-year bachelor's degree from a college or university. It is necessary to apply to the college of your choice and be accepted to the program to continue on with your studies. Once accepted, an MS in computer engineering requires two to three years of tough studying to succeed and graduate with the degree.
In college, choose an undergraduate degree in an area related to computers, science, engineering or technology to have the best chances for being accepted successfully into an MS program in computer engineering. Good majors include computer science, mechanical engineering and chemistry. Physics or information systems are also good. Try to get good grades during your undergraduate career, as an MS in computer engineering program is competitive.
During your time as an undergraduate, consider volunteering for research projects with professors in your department. This will provide you with experience that will help you become more competitive in your applications to graduate school. Also consider working as a teaching assistant for a professor in the computer engineering field so that you can ask questions and learn more about what computer engineering entails, both in school and after you graduate.
Applications for an MS in computer engineering usually consist of an application page, three to five letters of recommendation from employers or former professors and a personal statement. Scores from the Graduate Record Examination (GRE), past transcripts and an application fee are also involved. Make sure to have all of this turned into the school of your choice by the application deadline. Try to apply to as many schools as you can afford. The more schools that you apply for, the better chance of acceptance at one or more.
Once accepted into a program, take the required classes needed to obtain the degree. An adviser will be able to help you plan a schedule that works for you. Study hard enough to receive good grades in your classes, as grades of C's or lower often have to be repeated in a Master's program. If necessary, write a research paper or thesis at the end of your program. Once you have completed all of the requirements, you can graduate with an MS in computer engineering.


By: .shock

Computer engineers must be familiar with the science behind hardware design.

By: Robert Kneschke

Education is only part of the requirements for an MS in computer engineering.

By: yanlev

Choosing an undergraduate degree related to computers or science gives the student the best chances for being accepted into a MS program in computer engineering.