What Are the Different Types of Computer Engineering Programs?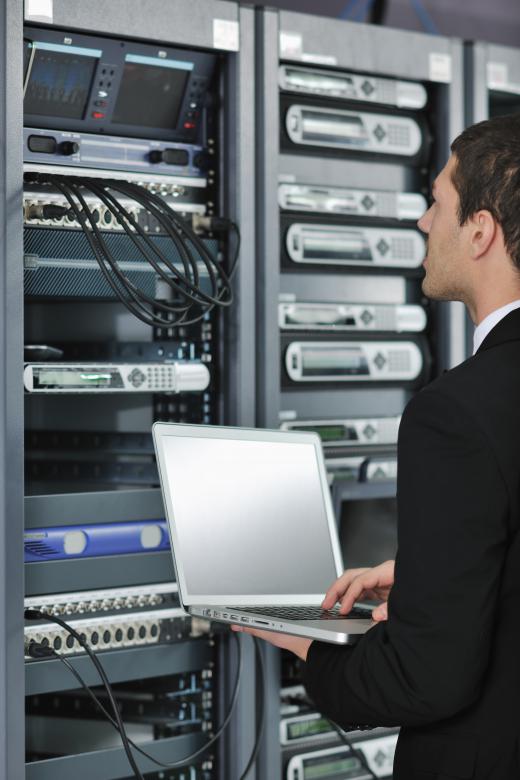 Computer engineering is the study and application of integrated hardware and software design. Most computer engineering programs offer the same types of classes. Although different programs may approach this field of study by different methods, they share the goal of training individuals to design symbiotic hardware and software designs. Degrees are available at the associate's, undergraduate and graduate level.
There are a wide variety of careers which can be pursued with a degree in computer engineering. As it combines training in both computer science, which deals with software programming, and electrical engineering, which focuses on computer hardware, a person with a degree in computer engineering has two area of expertise. Jobs in information technology, such designing and setting up computer networks, troubleshooting problems, and repairing computers and software typically require either a computer engineering or computer science degree. Computer engineers with higher level degrees may also find careers in technology research and development, software design, and education.
A typical computer engineering degree combines the hands-on skills of electrical engineering with the programming aspect of computer science. Both the associate's and bachelor's degree require additional classes to fulfill general core knowledge requirements. The master's and doctoral programs, however, focus almost exclusively on topics related to computer engineering itself.
Basic math and science courses are required for an both an associate's and a bachelor's degree in computer engineering. After those requirements have been met, students take classes in various programming languages and systems. They also take electrical engineering courses, in which they study methods of circuit design, as well as basic electrical concepts. Higher level math and science courses are required at the graduate and post graduate levels.
High school students who wish to major in computer engineering can prepare by taking science and math classes before college. Typically, physics and chemistry, as well as calculus and statistics are required courses in computer engineering programs. College admissions boards will expect to see these types of classes on the high school transcripts of prospective students.
Many computer engineering programs are offered in a traditional, face to face classroom setting. Although not as common, there are also online programs in computer engineering. Part-time courses are offered at night or on weekends for individuals who have work or family commitments during the workday.
Some computer engineering courses cannot be offered online in their entirety, as they require hands-on work with computer hardware. Many programs also require a final project, like a senior research project, master's thesis, or doctoral dissertation. These often require the use of a laboratory and equipment, so most programs require some face to face coursework. In rare cases, a final project is not required and additional courses are taken instead.
The length of time it takes to complete one of the several types of computer engineering programs is based on the student's full time or part time status and the requirements of the educational institution offering the program. An associate's degree generally requires two years of study beyond the high school diploma. A bachelor's degree requires four years, and a master's can take from 18 months to five years beyond the bachelors degree. Doctoral degrees can take up to ten additional years of study after a bachelors degree has been obtained.
In many cases, a student can accelerate the completion time by choosing a program which requires fewer hours and taking more hours per semester. The more hours a student takes, the faster the requirements are completed. Although some courses require prequisite courses, others can be taken at the same time.
Master's degree program and doctoral programs often have a teaching component in addition to required course and research hours. The master's or doctoral level candidate may teach one or two classes per semester, usually of freshman or sophomore level topics. In many cases, the candidate receives a stipend or tuition waver for fulfilling the teaching component.


By: .shock

One type of computer engineering program focuses on computer repair.

By: mangia

Some engineering programs require hands-on classwork.

By: yanlev

A student's full-time or part-time status will determine the length of his or her computer engineering program.

By: Nneirda

Computer hardware engineers typically research, design, and develop new hardware and supporting peripherals such as central processing units (CPU) and printers to better serve the needs of a company or a customer.

By: motorlka

Computer engineers may need to use tools such as oscilloscopes to test circuits.