How do I Become a Computer Trainer?
To become a computer trainer, also called an information technology trainer, expertise in computers and software is most important. You don't necessarily need a college degree to become a computer trainer. The type of education you need often depends on where you wish to work. To get a job with a company, school or other organization, you might be required to have a college degree to become a computer trainer. If you are planning on going into business for yourself, you often can find clients if you have a strong computer background, regardless of whether you have a college degree.
If you plan to work in the training department of an organization, a two- or four-year degree in information technology or a similar area often is required to get in the door. To find a job with a consulting firm that sends trainers to job sites to teach classes or tutor individuals, you might need a degree, but proven expertise in the software program or programs you'll be teaching might be all that is required. If you plan to start your own computer training business and don't plan to pursue a degree, having certification in the software you teach can help you get clients. Some background in business and marketing also can be of use to a self-employed computer trainer.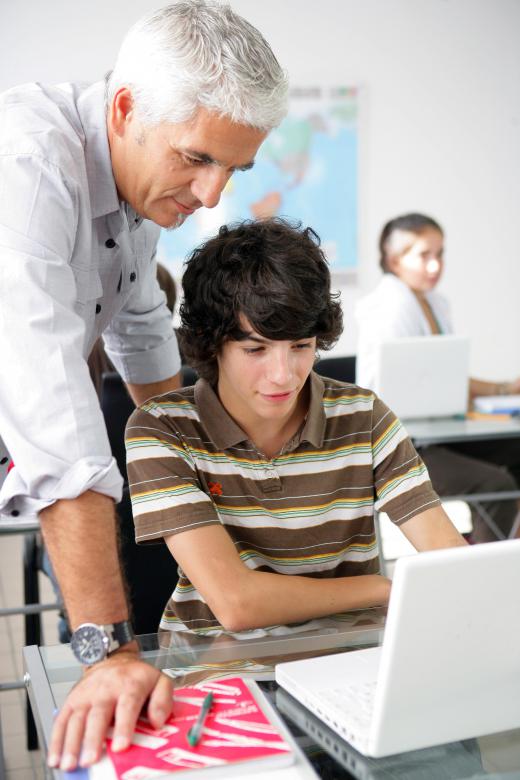 To develop expertise with computers, you normally will have to take training classes yourself, unless you are very proficient and learn well on your own. You can find online classes or live classes through community colleges, technical schools, companies that develop software and elsewhere. You also can achieve certification in specific software programs or packages that will show others that you are an expert and might help you become a computer trainer.
The schools and organizations that provide training often provide certification. Microsoft Corporation, as an example, offers certification in its software programs. You can find information on instructor training certification through organizations such as the International Association of Information Technology Trainers.
When you are searching for a job, highlight your software expertise on your résumé, along with any certifications you have and any training or teaching qualifications you have. If you haven't actually taught classes, highlighting any experience you might have doing presentations or speaking in public can be helpful to demonstrate that you are comfortable speaking to groups of people. Computer trainers sometimes are expected to create training documentation or update user guides, so emphasizing your writing skills also can be helpful. Having patience to work with people who might not be naturally adept at computers can be important.
If you are going into business for yourself, you can look for contracting and consulting opportunities with companies by cold-calling or by sending out information about your company. You also can target local schools and private individuals by advertising online, through local publications and elsewhere. You can join organizations for computer professionals and human resources professionals in order to network and to obtain job leads.
AS FEATURED ON:
AS FEATURED ON:






By: auremar

A computer trainer teaches computer skills to students.

By: yanlev

Expertise in computers and software is the most important aspect of becoming a computer trainer.

By: diego cervo

A computer training specialist may teach students or fellow employees to use their computers more efficiently.