How do I get a Phlebotomy Certificate?
Phlebotomists are medical professionals who draw blood from patients so specimens can be analyzed in a medical lab. Someone who wishes to become a phlebotomist can sometimes receive on-the-job training. On the other hand, most organizations prefer to hire someone who is already a certified phlebotomist. This requires that the phlebotomist holds a certificate. Those who wish to earn a phlebotomy certificate are required to enroll in a specialized phlebotomy program.
Programs that train students in phlebotomy consist of a variety of courses related to the field. Students will take classes in anatomy and physiology, CPR, and laboratory safety. They will learn about the components of blood and cells and how infection and disease can affect them.
Students learn how to draw blood, including the different ways to draw blood from adults, children, and the elderly. A typical program usually includes on-campus courses in addition to hands-on experience within a clinic or hospital. Upon completion of the program, students typically earn a career diploma.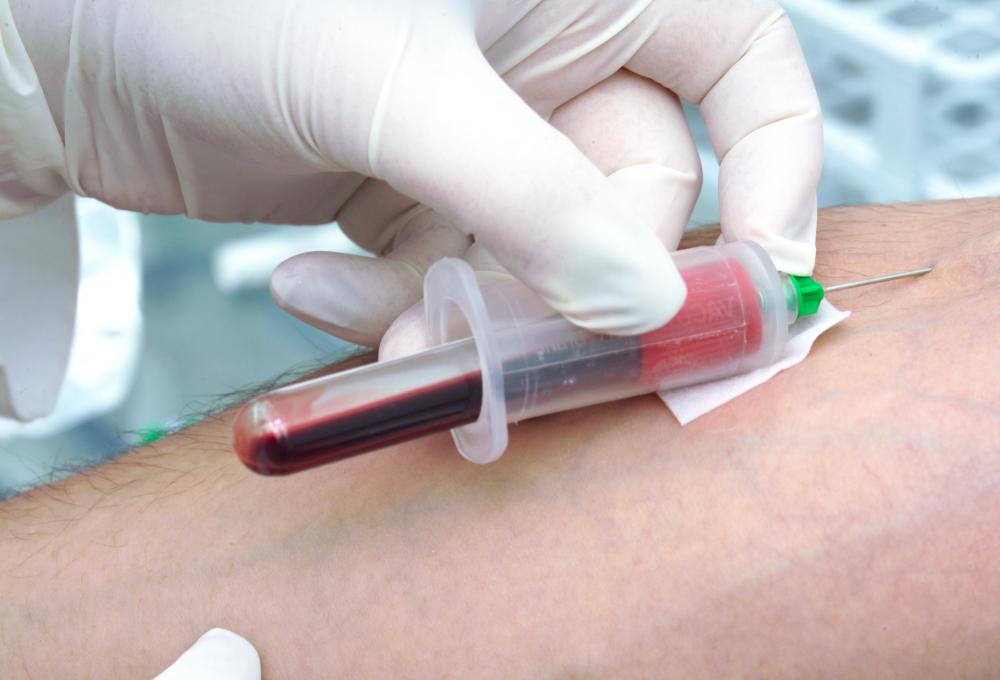 To earn a phlebotomy certificate, students must pass a national examination administered by one of three organizations. These organizations are the National Phlebotomy Association, the American Society for Clinical Pathology, and the Association of Phlebotomy Technicians. Each group has specific requirements a student must meet before permitting the student to take the examination for certification.
A phlebotomist who holds a phlebotomy certificate has a better chance of finding a phlebotomy position than one who has not earned a certificate awarded by one of the national accrediting organizations. When a phlebotomist finds a job, he or she will work in one of several settings. For example, a phlebotomist can work in a hospital, clinic, doctor's office, blood bank, or research lab.
People who decide to become phlebotomists will be responsible for drawing blood from patients. Phlebotomists must know how to use needles and blood collection equipment in a safe, effective manner. They must keep accurate records and correctly label containers that store the blood specimens. Skilled phlebotomists should also have a pleasant manner, able to assuage patients' fears about having blood collected.
Earning a phlebotomy certificate is the ideal way for a person to find work as a phlebotomist. It shows potential employers that the phlebotomist has a thorough knowledge of phlebotomy procedures and inspires confidence in the candidate's abilities. By enrolling in a phlebotomy certificate program, future phlebotomists can work toward obtaining a challenging career in the medical field.
A phlebotomy technician may be able to complete their specialized education in as little as 10 weeks.

Blood donations are handled by phlebotomists.

Phlebotomy certification requires extensive training, including hands on experience with patients.

Phlebotomy certificate programs often include coursework on safety protocols.