How do I Choose the Best Phlebotomy College?
Phlebotomy is a vital part of the medical field. Doctors and lab techs rely heavily on their phlebotomists to correctly draw and label blood and other samples directly from their patients. To choose the best phlebotomy college to help you prepare for the pressures and responsibilities of your new career, you're going to want to look for one that offers a strong academic program backed by experienced professors and plenty of hands-on experience.
Until you've been a practicing phlebotomist for many years and have had the opportunity to see samples drawn from all manner of patients for all manner of tests, you're going to rely heavily on your phlebotomy class training. A good phlebotomy college will offer a comprehensive phlebotomy classroom program that covers much more than proper drawing technique. You should also learn laboratory and patient safety, the types of vials used to draw samples, how to store samples during transport, and how to perform certain tests that are the phlebotomist's responsibility.
Ideally, your phlebotomy training program should be overseen by a professional phlebotomist with many years of experience in the field. While most of the classroom portions of any phlebotomy college can be taught by a professor with a book and a basic knowledge of human anatomy, the hands-on clinical training demands a professional. Underneath the guidance of a skilled phlebotomist, inexperienced students should learn not only how to do a draw when things go right, but also how to respond quickly when things go wrong.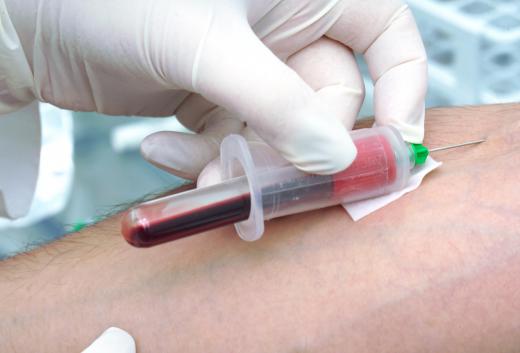 The weakest link in many phlebotomy programs is the amount of hands-on experience students have before they're sent out into the field. A good phlebotomy college should incorporate many hours of clinical experience with the classroom training. A student should not be allowed to draw blood from a classmate just a few times before being sent out into a full time clinical program. When you're looking for a good phlebotomy training program, look for one that incorporates almost as many hours in the clinical setting as in the classroom.
If you're having a difficult time choosing a phlebotomy college, take a look at how students from each school have historically performed on their phlebotomy certification exams. Most countries require certification before a phlebotomist is allowed to perform in a clinical setting. These exams can be written, clinical, or both, and are usually administered by a regulating body such as the National Phlebotomy Association in the US. Programs whose students do well on these exams are usually well-rounded, and will give you an excellent chance of success when you step out into the workforce.
AS FEATURED ON:
AS FEATURED ON:






By: Igor Mojzes

Certification for a phlebotomist may include passing a written exam.

By: Tim UR

The best phlebotomy schools offer extensive training, including hands on experience with patients.